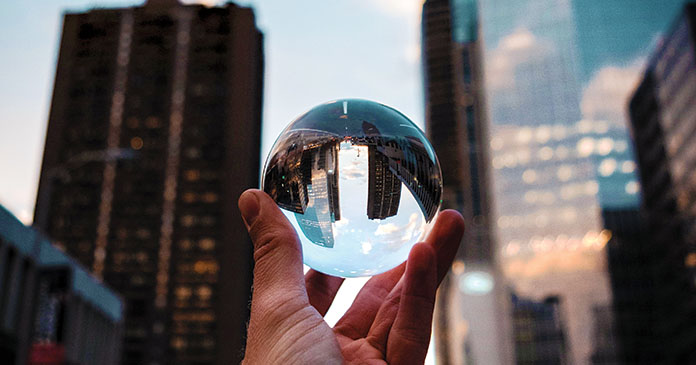 There are many professions that require people to obtain—and maintain—a license to do what they do, from teaching to medicine to law. The concept of getting a license isn't new to real estate, as several cities already require landlords to have a rental license for income properties. Now Denver is joining the ranks of cities imposing such a mandate.
New rules in Denver
Denver landlords will soon be required to obtain a long-term rental license for each of their income properties. Landlords can apply for those licenses beginning next year. Those renting out two or more units within a single building or property must obtain a license by Jan. 1, 2023, while those who rent out single units, like stand-alone houses, get an extra year to put a license in place.
Landlords will be charged a $50 fee to apply for a license, and licensing fees themselves will range from $50 for single units to $500 for properties with more than 250 units.
Landlords will then be required to renew their licenses every four years, as well as have their properties undergo inspections to ensure they're up to code and considered habitable.
To get a rental license, landlords' properties will be subject to an initial inspection. For those with multi-unit properties, at least 10 percent of those units must be inspected at random.
The impact on landlords
The purpose of requiring rental licenses is to help protect tenants. And in Denver, a growing city where housing prices have climbed significantly in recent years, that's not a bad thing.
In addition to implementing inspections, the city will also create a database of landlords and the different properties they own. This will, in turn, allow the city to track housing supply and also track tenant complaints. The city thinks that with this new system in place, it will have an easier time imposing fines on income property owners who violate the rules, or suspending or revoking licenses, thereby sparing tenants from having to deal with unscrupulous landlords.
Aside from the cost and administrative hassle, Denver landlords may need to take extra steps to ensure that their income properties are compliant.
The bottom line
Denver landlords won't have a choice but to comply with these changes. The fact that Denver is requiring a rental license could drive more cities to adopt similar programs. Landlords are already, by law, required to conform to certain rules and standards. But for landlords with numerous properties in their portfolios, the cost of obtaining licenses could eat into revenue. That's something investors will need to prepare for if more cities opt to follow Denver's lead.
---
Excerpt Maurie Backman, Motley Fool