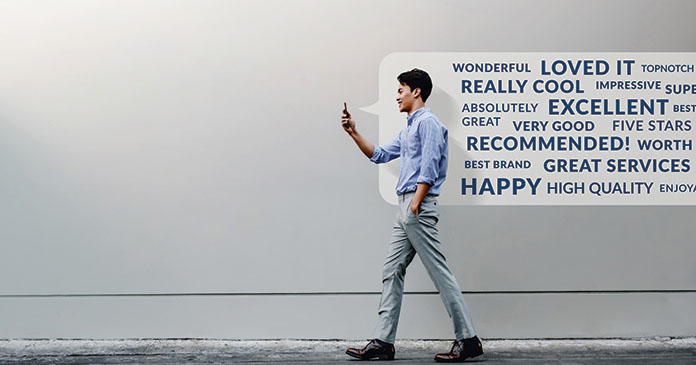 RealPage, a software and data analytics company, in conjunction with J Turner Research, an online reputation management firm, announced the results of a nearly three-year study that reveals the impact of online reputation on multifamily rental properties.
On average, properties witnessed a 3-basis-points (BPS) premium to market returns for each point a community improved its Online Reputation Assessment (ORA) score, a metric that measures the online reputation of multifamily properties.
The ORA statistical model by J Turner Research, designed for property management companies, aggregates and analyzes online ratings and reviews of over 120,000 properties in the U.S. across 20+ review sites and internet listing services (ILS), with more than 10 million reviews.
The study reviewed historical financial and operational metrics from RealPage combined with 34 months of ORA data of nearly 6,000 properties across class A, B and C assets in every decade since the 1900s. It examined affordable and conventional apartments of all sizes from fewer than 100 units to over 4,000 units in the U.S. market. Researchers identified a correlation between key variables such as raw ORA scores, change in ORA score and revenue.
"We're excited to announce the results of the study that demonstrates and validates the relationship between changes in online reputation and revenue performance over the market," said Rich Hughes, SVP Data Science at RealPage. "In an environment of limited rent increases and shifting prospect expectations, paired with the need to continue to drive yield and NOI, reputation is now a proven lever to impact asset performance."
In addition to observing an average 3 BPS premium to market returns for every point a community improves its ORA score, researchers observed decreased property performance with an adverse change in online reputation.
The level of impact that online reputation can have on value creation varies by market and property type, but the study confirms that the role of online reputation is consistently a factor through a positive correlation between ORA Scores and Property Performance compared to the market.
This study also specifically analyzed the relationship between ORA and resident renewals by analyzing four specific regional markets: Dallas, Phoenix, Atlanta, and Seattle. All four markets show that high ORA scores tend to experience higher renewal rates, while low ORA scores can struggle with renewals.
"This validates the need for a reputation strategy to stay ahead," said Jay Parsons, deputy chief economist and VP of Asset Optimization at RealPage.
"Properties with lower ORA scores should build a strategy around raising their scores to increase property performance and value, while properties with existing higher ORA scores should focus on maintaining their scores to protect property performance and value gains."
Last Fall RealPage announced the integration of ORA Scores into RealPage's Performance Analytics Benchmarking and AI Revenue Management solutions.