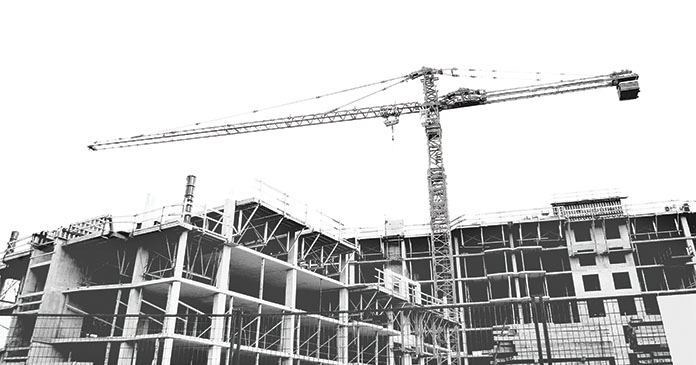 While it is clear that the multifamily sector has generally bounced back from the pandemic, a new report from Fitch Ratings indicates that a full recovery in urban areas to 2019 levels could take longer than prior recoveries.
Occupancies and rents are improving and concessions are easing, but urban apartments still trail those in the suburbs, according to Fitch. Usually, rents in cities rebound in a year or two, but the uneven reopenings may delay their recovery.
The ratings agency says that key renter cohort and outmigration trends will delay a full recovery to prior cash flows for urban landlords. The population growth in the 35-55 cohort means that space will be at a premium, which favors suburban apartments.
Fitch notes that these renters could also choose single-family homes for purchase and rent, though rising interest rates could hinder home purchases.
While suburban occupancies sit at 2019 levels, they are several hundred basis points below pre-pandemic levels in many coastal, urban markets, according to Fitch.
As eviction moratoriums expire, occupancy rates could face pressure, particularly in selected coastal, urban markets.
Sunbelt to remain strong
The rent picture is better for suburban apartments. As early as Q2 2021, their rents could pass 2019 levels. While urban rents have recovered half of their declines from the pandemic, they are still 5 percent to 15 percent below 2019 peaks.
Other reports also show a prolonged urban recovery. Yardi projects that it will take New York City more than three years to hit Q1 2020 rent levels. Though there are solid rent projections in the West Coast metros, it will still take a while for rent growth to hit pre-pandemic levels.
Another factor is that investors are flocking to sunbelt markets, driving down cap rates and putting pressure on returns.
REITs, which migrated to urban coastal markets during the last cycle, are also increasing their sunbelt presence, according to Fitch. It says debt and asset sales at low cap rates are the cheapest funding sources for these REITs.
REITs "will increase sunbelt and suburban market exposure, recycling older, more capital-intensive properties for newer assets with better growth prospects," according to Fitch. "Diversification will reduce portfolio volatility, and returns may improve with lower capex, but additional upside in urban assets is possible as rents recover."
However, those sunbelt markets are more prone to new supply. Fitch notes that lending standards constrained new development in 2008 and 2009, but there is no evidence that is occurring this time.
Construction costs, however, may hinder new starts.
Fitch notes that yields on development starts could fall by 50 basis points, which would push returns 5 percent to 10 percent below pre-pandemic underwriting. However, rent growth could offset cost pressure.
Apartments remain strong
The good news for apartment owners across the country is that multifamily fundamentals have largely recovered from the pandemic-led recession, especially compared to some other CRE sectors.
ApartmentList's national rent index increased by 2.3 percent from April to May, the third straight month of record-setting rent growth since the firm began tracking monthly rents in 2017. Year-over-year rent growth is now at 5.4 percent nationally, though "significant regional variation" exists.
ApartmentList paints a slightly brighter picture of the urban recovery. Prices have begun to rebound in cities like San Francisco, where rents were falling fastest during the most challenging days of the pandemic. Rents in San Francisco are still 17 percent lower than they were in March 2020, but prices have also increased by 13 percent over the past four months alone.
Nine of the ten cities that showed the sharpest year-over-year rent declines during the pandemic have now seen four consecutive months of rent growth. Four of those cities—San Jose, Washington, D.C., Boston, and Minneapolis—have posted rent increases for five straight months.
If the trend continues in Boston, where prices have increased by an average of 3.4 percent each month this year—rents will likely surpass March 2020 levels this summer.
---
Author Les Shaver, globest.com