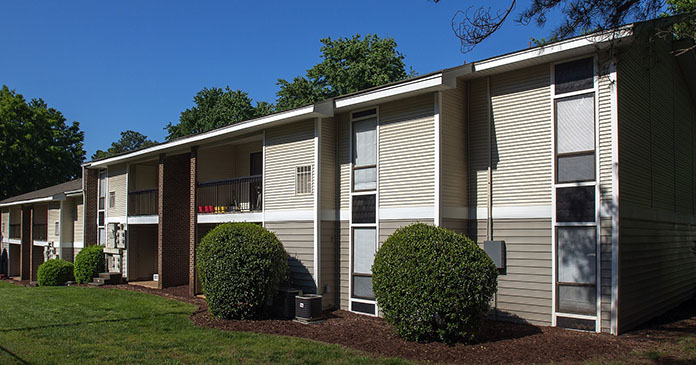 FCP announces the sale of Tree Top Apartments in Raleigh, NC for $31.5 million. The 206-unit apartment community was acquired by FCP in October 2013 for $10.5 million. The community was 97.1 percent occupied at the time of sale.
"Tree Top is an exceptionally well-located property and, under our stewardship and management, has continued to be a popular workforce housing community, close to job centers and lifestyle amenities," said FCP Vice President, Alex Cathcart. Over the past several years, Tree Top has received upgrades in many buildings, including roof and window replacements, a renovation of the clubhouse and pool area, and the installation of a sport court.
Tree Top is comprised of 13, two-story apartment buildings, a clubhouse with a club room and fitness center, a playground, a dog park, a lighted sport court and a community pool. Tree Top is located in Midtown Raleigh just one mile east of the highly popular North Hills district and is proximate to Duke Raleigh Hospital, Interstate 440, a brand new Wegman's anchored shopping center and a number of exciting, planned, large-scale, mixed-use developments that will add vitality to the area.
FCP extends its appreciation to Paul Marley, Watson Bryant and Hunter Bowling with the Cushman & Wakefield Sunbelt Multifamily Advisory Group for their representation.