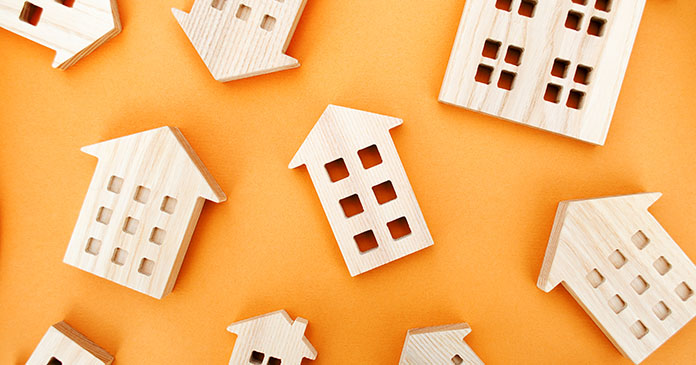 Apartment market conditions showed continued improvement in the National Multifamily Housing Council's Quarterly Survey of Apartment Market Conditions for July 2021. For the first time since October 2015, the Market Tightness (96), Sales Volume (79), Equity Financing (69), and Debt Financing (71) indexes all came in above the breakeven level (50).
"We are witnessing strong, broad-based demand for apartments as the U.S. economy continues to recover," noted NMHC Chief Economist Mark Obrinsky. "Many U.S. gateway metros, which were among those hardest hit during the coronavirus pandemic, have now seen their occupancy rates return to near-pre-pandemic levels. Meanwhile, rent growth remains particularly strong in a number of Sun Belt and Mountain markets."
"Nearly all (92 percent) respondents this quarter observed tighter conditions in their apartment markets, signaling that the worst of the pandemic could be behind us. Apartment sales volume is strong as well, bolstered by continued low interest rates and strong availability of equity financing."
The Market Tightness Index increased from 81 to 96—the highest index number on record—indicating widespread agreement among respondents that market conditions have become tighter. Nearly all (92 percent) respondents reported tighter market conditions than three months prior, compared to only 1 percent who reported looser conditions. Seven percent of respondents felt that conditions were no different from last quarter.
The Sales Volume Index increased from 77 to 79, signaling continued increases in apartment sales volume. More than half (60 percent) of respondents reported higher sales volume than three months prior, while 31 percent deemed volume unchanged. Just 3 percent of respondents indicated lower sales volume from the previous quarter.
The Equity Financing Index increased from 68 to 69. While 41 percent of respondents reported that equity financing was more available than in the three months prior, the same share of respondents (41 percent) believed equity financing conditions were unchanged during the same period. A smaller portion (3 percent) of respondents indicated equity financing was less available.
The Debt Financing Index increased from 44 to 71, surpassing the breakeven level of 50 for the first time in three quarters. Forty-five percent of respondents reported better conditions for debt financing compared to three months prior, while 39 percent felt that financing conditions were unchanged. Only 3 percent of respondents signaled that conditions worsened in the debt market.
View the full survey data online
About the survey
The July 2021 Quarterly Survey of Apartment Market Conditions was conducted July 12-19, 2021; 118 CEOs and other senior executives of apartment-related firms nationwide responded.