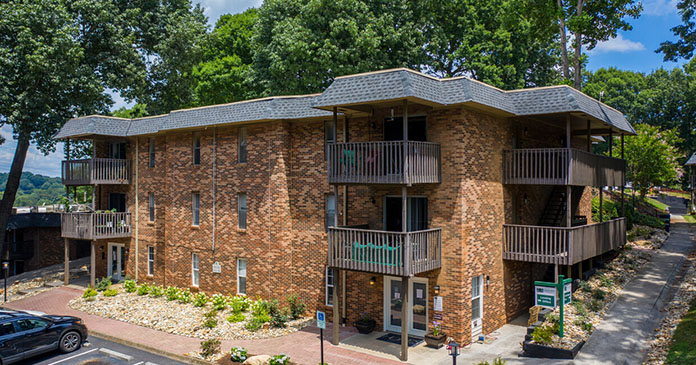 Multifamily investment firm Magma Equities (Magma) in partnership with Viking Partners has added to its Tennessee portfolio with the acquisition of Greentree Homes Apartments, a 146-unit garden-style community in Knoxville for $15.425 million.
The property, which will be rebranded as The Abigail, benefits from a prime location at 4831 E. Summit Circle in West Knoxville, one of Knoxville's most affluent neighborhoods. Located within five miles of Downtown Knoxville and the University of Tennessee, the neighborhood's elementary, middle and high schools are among the most highly rated in Knox County.
Despite the numerous demand drivers, the eight-acre wooded property has suffered from a lack of institutional-quality ownership and has largely remained unimproved since being constructed in 1974. This has impacted both rent growth and occupancy, which was 88 percent at closing, according to Magma Equities Founder and Managing partner Ryan Hall.
"We will immediately address deferred maintenance issues as well as bring on Elmington Property Management, which manages all of our properties in Tennessee, to improve property-level operations," said Hall, whose Los Angeles-based investment firm owns more than 700 units in Tennessee. "We will then embark on a thoughtful renovation program in the Fall."
When completed, Hall believes The Abigail will be well positioned as a high quality, yet more affordable alternative to the higher-priced rental product in the West Knoxville submarket.
Dennis Harris of The Kirkland Companies represented both parties to the transaction.