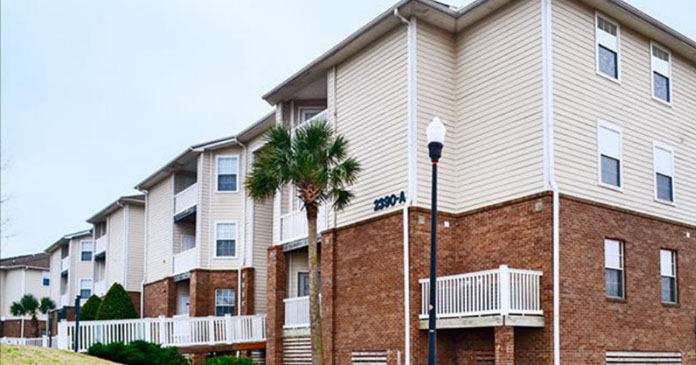 Standard Communities, has led a public-private partnership to acquire Osprey Place Apartments in North Charleston, SC. This deal brings Standard's affordable portfolio in the Charleston area to over 500 units.
In February, Standard led a public-private partnership that acquired Bridgeview Village Apartments, the largest privately-owned affordable community in Charleston.
A long-term ground lease for the 108-unit Osprey Place Apartments was acquired by Standard
in partnership with South Carolina State Housing Finance and Development Authority (SC Housing) and Housing On Merit. The transaction has a total capitalization of over $22 million, including more than $82,000 per unit in renovation costs. The transaction was financed with Low Income Housing Tax Credits (LIHTC) arranged in partnership with SC Housing, and purchased by Regions Bank.
Built in 2004, Osprey Place Apartments is located at 2390 Baker Hospital Boulevard, North. It comprises five garden-style apartment buildings on a 19.3-acre site. Amenities include a community center, playground, laundry room, and off-street parking for residents.
"Our work with SC Housing and Housing on Merit exemplifies what can be accomplished through community engagement and collaboration across the public and private sectors," said Scott Alter, Principal and Co-founder of Standard Communities.
"Standard continues to focus on ways we can preserve and create affordable and workforce housing through strong public-private partnerships. With this addition to Standard's portfolio in the Lowcountry, we are trying to do our part to alleviate the area's high housing costs and low supply of affordable and workforce housing," said Tommy Attridge, Standard's Director of Southeast Production, based in Charleston.
In addition to Bridgeview Village Apartments, Standard Communities' acquisition and rehabilitation of Osprey Place Apartments follows its September 2020 deal to acquire and renovate Canebreak Apartments, a 120-unit affordable apartment community in Summerville, SC.
"Housing on Merit's commitment to preserving affordable housing has not wavered during the pandemic, which has reinforced how important it is to continue to provide residents with safe and affordable places to live. To that end, we're grateful for our partnership with Standard Communities and South Carolina Housing in preserving and extending the affordability of Osprey Place Apartments," said Jennifer Litwak, Executive Director for Housing on Merit.
The seller was represented in the transaction by Gene Levental of SVN Affordable | Levental Realty.