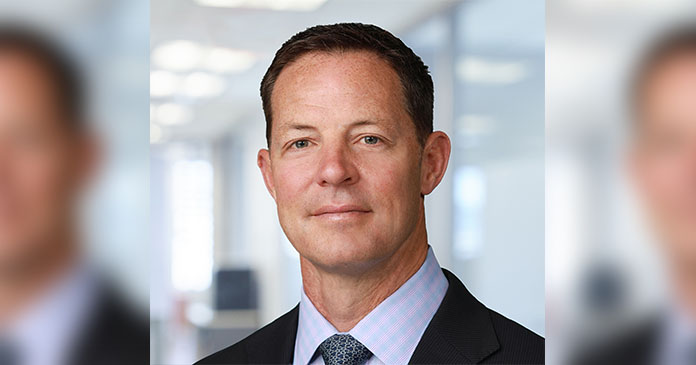 Trez Capital is pleased to announce that Kyle Geoghegan has joined the company as managing director for its bridge lending program, leading the Western U.S. team. Geoghegan, who will operate out of the firm's Los Angeles office, brings 27 years of experience originating and managing commercial real estate finance investments. In his new role, Geoghegan will assist with building out Trez Capital's bridge lending program on the west coast, originating commercial real estate loans for multifamily, industrial and office industries primarily in California and throughout the Western U.S.
"We are thrilled to have an industry veteran such as Kyle join our team," Darren Esser, Head of U.S. Capital Markets and Managing Director. "His experience is invaluable to our west coast team, and we look forward to seeing our bridge lending program expand."
Geoghegan has extensive experience working with rating agencies, master servicers and investors. He previously set up and co-managed the commercial real estate loan production operation for Resource Real Estate Funding, Inc. (RREF), and was responsible for all facets of transaction origination, structuring, closing, portfolio management and strategic direction. The platform originated over $6 billion during his tenure across all major property types including ground-up construction loans, bridge loans, mezzanine, preferred equity and permanent financing.
Prior to joining RREF, Geoghegan co-managed the Bear Stearns Commercial Mortgage office in Los Angeles and was responsible for the origination of over $1 billion of loans annually for sale into the securitization market. He also worked as a real estate loan officer at PNC Bank in Philadelphia where he originated and managed a $400 million portfolio of construction and bridge loans.
"I am excited to join Trez Capital since the company has great products and a highly-motivated team who is ready to grow the platform," said Geoghegan. "I hope to contribute by adding expertise in the Western U.S. and help grow the bridge program, but also serve as a stepping stone for other business opportunities to better serve clients and investors."
Geoghegan received a Bachelor of Arts in Economics from Emory University. He completed his education with a Master of Business Administration from Pennsylvania State University with an emphasis in real estate and finance.