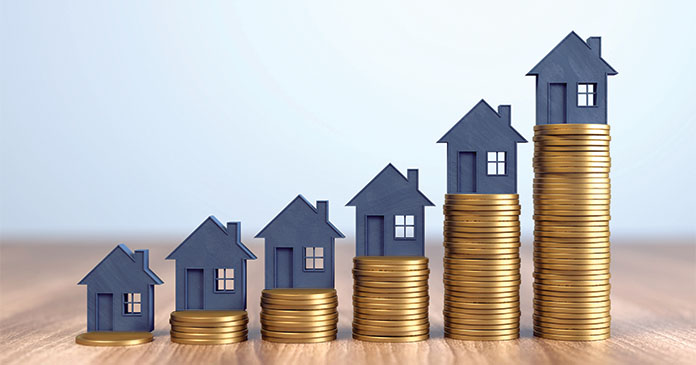 Fueled by fears of a continued rise in inflation, investors are aggressively bidding up apartment prices.
Nationally, the average apartment cap rates stand at 5.1 percent, but that's for closed transactions, according to John Chang, senior vice president and director of research services at Marcus & Millichap.
"The demographics and the housing needs point to particularly strong demand over the next few years," he said. "Based on what investors are telling me today, the bid climate is particularly aggressive, putting downward pressure on cap rates."
Investors have flocked to SFR (single-family rentals), BFR (built for rent), and multifamily over the course of the pandemic, with major institutional investors primarily leading the way.
Earlier this year, for example, Blackstone announced plans to purchase a 66-property apartment portfolio from Conrad Prebys Foundation for $1 billion in San Diego, the largest transaction in the metro area's history. Blackstone is purchasing the assets in partnership with TruAmerica Multifamily.
A recent report from Yardi Matrix notes that capital sources including commercial banks, life companies, and CMBS all want to increase multifamily business this year—though not all multifamily properties will be on an equal playing field in 2021. Properties that have suffered a substantial loss in rent collections or decreases in occupancy will still find financing challenging.
But since multifamily defaults have remained low, investments from both debt and equity sources should remain high in 2021, according to Yardi analysts.
On the SFR front, Invitation Homes and PulteGroup recently announced a partnership in which Invitation will purchase around 7,500 new homes over the next five years from the nation's third largest homebuilder, with the homes built expressly for the purpose of the partnership. Initial deliveries are expected to occur in Southern California, North Carolina, Florida, and Georgia.
In July, SVN | SFR Capital Management launched a commercial real estate investment firm focused on the build-for-rent rental home asset class and targeting 35,000 newly-constructed BFR homes in the Southeast, Sunbelt, Central and Midwest states.
But a gap in SFR housing remains—leaving the field wide open for investors and developers.
In 2021, about 4.6 million millennials will turn 33, the median age of first time homebuyers, and an estimated 1.98 million new households will be created. Assuming homebuilders can get the materials they need—"a pretty big if," according to Chang, around 1.1 million new single family homes are forecast to be constructed, while 330,000 new apartment units will be added.
That's a shortfall of about 500,000 units, which "implies the housing market will be really tight," Chang said. "And that's why people are getting into bidding wars for housing. But remember, all of this could change based on public policy, and that's something that we need to watch."
---
Source Lynn Pollack, globest.com