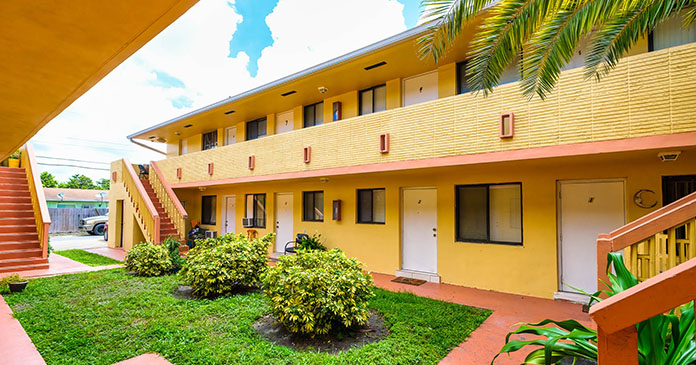 Cushman & Wakefield announced that the commercial real estate services firm has arranged the sale of Palm Springs, an 86-unit apartment community located in Hialeah, Florida. The final sale price was $13 million.
Calum Weaver and Perry Synanidis of Cushman & Wakefield represented the seller, PISMO, in the transaction. Miami Lakes based Prestige Companies acquired the property. The Prestige Companies is the largest builder of new construction multi-family in the City of Hialeah and manages over 1,000 existing apartments within the city.
"Hialeah is an immensely strong rental submarket. There are very few vacancies. New mulitfamily developments are ramping up and the buyer of Palm Springs is extremely active in existing and new developments throughout the area," Weaver said.
Located at 565-595 W 51st Place, 643-651 W 29th Street and 725 W 29th Street, the buildings total two stories.