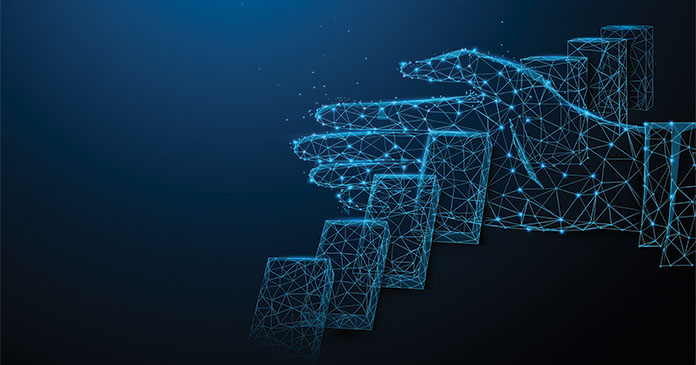 A video posted by a real estate agent in Las Vegas—claiming a company was pulling off a convoluted scheme to manipulate housing prices—has gone viral.
Runaway home prices are fueling angst on social media over the role of big corporations in the U.S. housing market.
Zillow Group Inc. became the latest company to get enmeshed in internet drama when Sean Gotcher—a real estate agent in Las Vegas—posted a TikTok video that said an unnamed company was pulling off a convoluted scheme to manipulate housing prices in his home market.
The pandemic unleashed demand that has swamped available inventory in both the for-sale and rental markets. Zillow has spent the past three years building out a home-flipping operation in a bid to simplify the buying process and, eventually, make money.
The company doesn't like to be called a home flipper, but that's what the business boils down to. The company invites owners to seek an offer for their property, then uses its software to calculate a bid. If the owner accepts, Zillow buys the house, makes light repairs and puts it back on the market.
The big idea is that selling a home is stressful, and that some consumers will pay Zillow to make the process less nerve-wracking.
Gotcher has a different take. In the hypothetical he lays out in the video, the company uses its cash to amass an inventory of 30 homes in a given neighborhood, all for one price: $300,000. Then the company buys an additional home for $340,000 in a bid to drive up the value of the first 30 homes.
This is a devious and possibly brilliant idea, but probably not what Zillow is up to.
A much more likely explanation is that Zillow sometimes overpays for homes, because the market has been really hot, and at times prices in certain markets have been moving so fast that it's hard to know what a property is worth.
Zillow said in a statement that it pays market value for every home it buys.
Unlike traditional home-flippers, who aim to buy low and sell high, Zillow aims to run a low-margin business and profit by doing it at scale. Chief Executive Officer Rich Barton recently reiterated that the company is on pace to buy 5,000 homes a month by 2024.
The rush to get big fast is another reason the company might sometimes overpay for homes.
This isn't the first time social media has inflamed angst over the role that big companies are playing in a housing market that's increasingly difficult for regular people to navigate. In June, Hillbilly Elegy author J.D. Vance complained on Twitter that the investing titan BlackRock Inc. was buying up single-family homes for the sake of its rental business, pricing young people out of the market.
Vance had likely mistaken BlackRock, which hasn't been a major player in the single-family rental business, with Blackstone Inc.—which helped create the industry— and had probably exaggerated the role the Wall Street institutions were playing. Every home that a private equity firm buys is one that a family can't, but the companies own a tiny share of U.S. houses.
That didn't stop Vance from continuing to go after them in launching his campaign for U.S. Senate.
Private equity landlords, tech unicorns and others are getting involved in the housing market at the same time as a severe inventory shortage is driving up prices and making it harder and harder for regular people to buy or even rent a home.
Corporations say they're making things better for the consumer, and they may be.
It's also possible that for all their sophistication, the Wall Street and Silicon Valley players are getting swept up in a speculative craze and could wind up losing money.
---
Excerpt Patrick Clark, Bloomberg Wealth