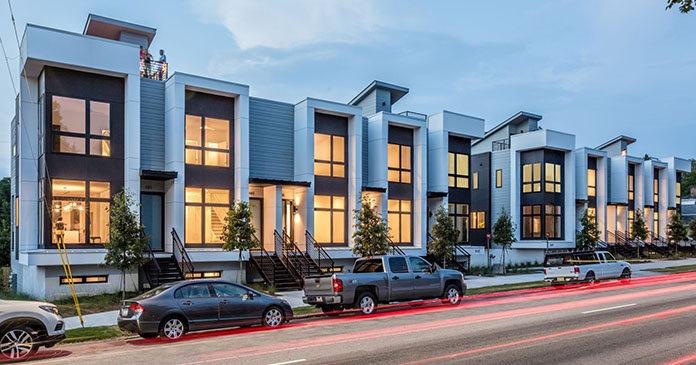 PCCP, LLC announced that it has formed a joint venture with Abode Communities, LLC for the ground-up construction of three build-to-rent (BTR) communities in the heart of Raleigh, North Carolina. These infill, Class A, garden-style communities will include a mix of detached single-family homes and townhomes, complete with a variety of neighborhood amenities. All of the combined 73 units will be  locatedwithin a half-mile from Raleigh's highly sought-after central business district.
"The Raleigh-Durham area is currently one of the fastest-growing regions in the country," said Brian Haber with PCCP. "We expect this build-to-rent portfolio to attract the area's growing number of young professionals that want a suburban quality rental home walkable to their workplace."
Given the Raleigh and surrounding Research Triangle region's affordable cost-of-living, high-paying technology and life sciences jobs, and its increasing population, PCCP and Abode Communities believe the venture is well- positioned to meet the demands of an evolving renter-base that is lookingto move from  traditional/smaller multifamily rentals to larger single-family homes with fenced-in backyards and private attached garages – all stillwithin walking distance to downtown.
"We are pleased to partner with PCCP to satisfy a need we have seen emerge across the country, particularly in the Carolinas," said Justin Good of Abode Communities. "As home prices continue to skyrocket, we are giving people and families the opportunity to live the urban neighborhood lifestyle,without the commitment of home ownership."
The venture closed on its first site—Abode at Hargett—on August 16, 2021 and expects to acquire the remaining two sites—Abode at Courtland, in Raleigh's Mordecai District, and Abode at North State in the city's historic Oakwood district—by the beginning of 2022.