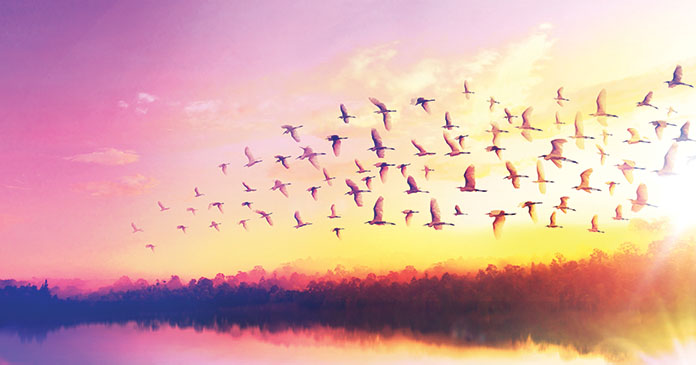 The future of the apartment industry looks bright. Demand for rental homes is strong, rent growth has returned to pre-pandemic levels and renters who fled major cities in 2020 are showing renewed interest in moving to urban centers.
A Rent.com report indicates that rents are skyrocketing in the smaller cities that renters fled to last year and that many renters are ready to move back to those big cities where rents have fallen dramatically.
A recent survey by Apartments.com of more than 20,000 renters suggests a great renter migration has begun—53 percent of those surveyed said they plan to complete a move by winter.
One third are looking to move to a different state or across the country, while 42 percent are looking in markets other than where they currently reside. Only one in five said they plan to remain in the same community when their lease expires.
Most renters are busy searching for their next apartment home online and making decisions faster than they did before the pandemic, and they seem to know exactly what they want. Their preferences have shifted from price and safety during the pandemic to larger spaces and more open-air features like balconies and outdoor gathering areas.
Internet Listing Services (ILS) will continue to play a key role in helping property owners capitalize on these trends by providing the maximum listings exposure that results in increased leases.
Still alive and well
In 2016, some pundits believed ILSs were a dying breed. Conjecture hinged on a 2015 study suggesting apartment hunters were relying heavily on general internet searches instead of the traditional ILSs. Even Craigslist was less popular among apartment hunters than it had been a few years earlier, according to the study.
The theory was that a combination of interactive community websites and enhanced search engine optimization was sounding the death knell for ILSs, which had been the driving force of leads in the multifamily space since taking the place of printed locator guides as a way to advertise and search for apartments.
But fast forward five years and ILSs are still going strong. Their numbers and following have increased and services like Apartments.com, Zillow and Apartmentguide.com continue to fuel apartment property websites with a steady flow of lease-hungry visitors.
Today, there is no shortage of ILSs with a variety of advertising costs that range from pay-per-lead pricing to monthly subscription packages.
"ILSs like Apartments.com are a marketing option and if multifamily owners want to optimize their marketing spend they need to figure out what options are best for them that will take their dollar the farthest," said Jordan Silton, senior director of product and search engine optimization at CoStar, which owns Apartments.com.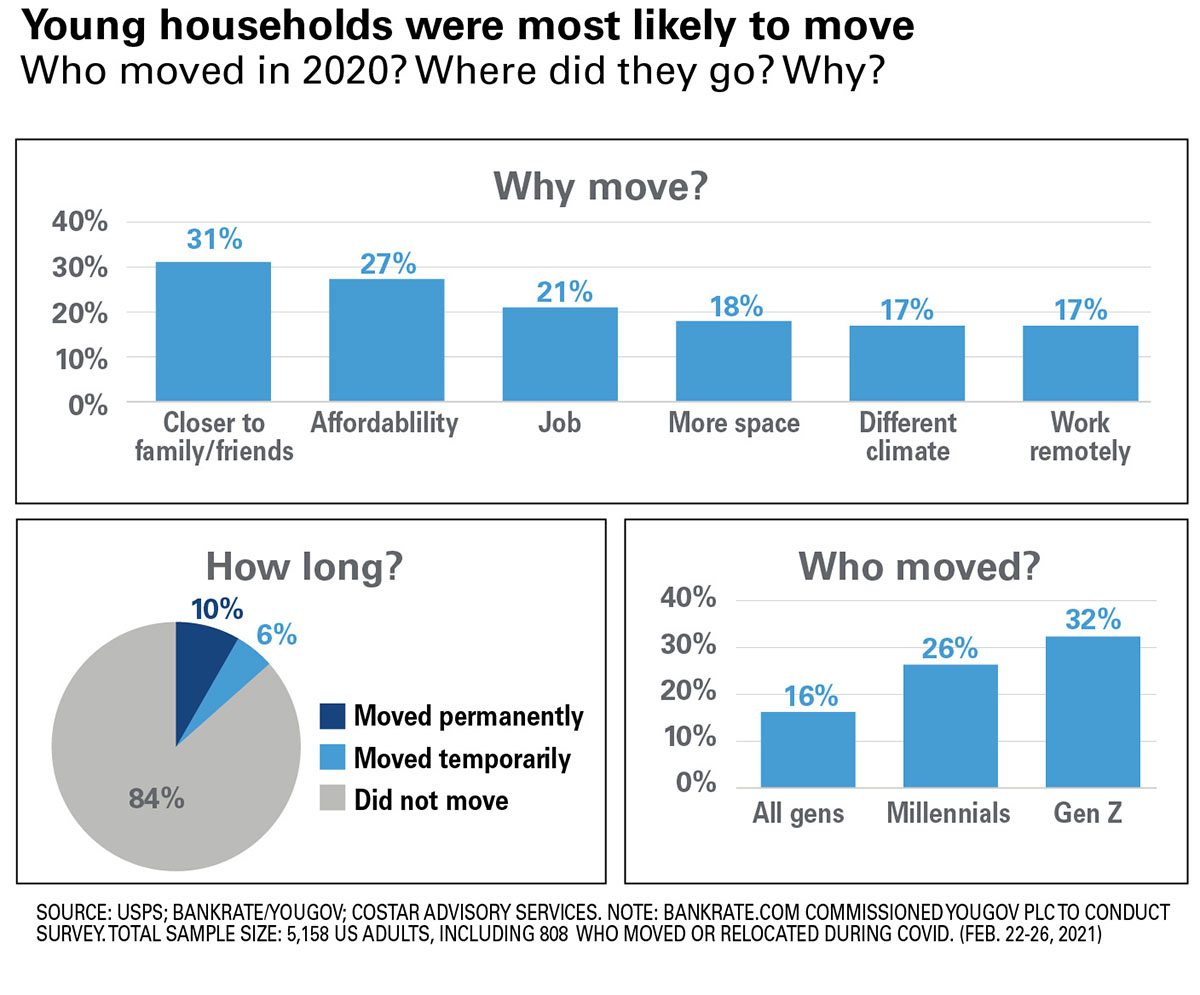 The right spend
While property managers with a limited marketing budget might be torn between using an ILS or building their own community websites, larger portfolio owners are able to diversify their marketing spend. They can afford to invest in both ILS marketing and construction of websites that drive traffic to their properties with no competing assets appearing in the search.
"But owners of smaller communities with less units or with a smaller numbers of communities in portfolio may find that launching a website just isn't cost effective. These owners may need to rely solely on an ILS.," said Silton.
"We work with all the top management systems—RealPage, Yardi, Entrada—and they feed us the listings. Most importantly, we work with these third parties to get fresh data on our website," he said.
Apartments.com has options for all property owners, with a full suite of online tools to help lease and manage properties, find renters, screen applicants, sign leases online and collect rent payments.
"Some tools are geared specifically toward smaller communities that might not be able to use a Yardi. We offer a variety of packages from silver to gold to platinum and diamond with features that determine how high up in the search results your property appears," Silton said.
What they want
Apartments.com conducts annual surveys of renters and owners. A few years ago, the answer to the question of 'What do owners want from a ILS?' was leads, said Silton.
"Today, the answer to the same question is leads that turn into leases—not just lead volume, but high-quality leads. We do that better than anyone because we have the most exposure of any listing site. Our studies are with third parties to validate and verify the highest quality leads. This has been our strategy since CoStar purchased Apartments.com and relaunched it in 2015. We care about the renter experience and we launched some game-changing features in the multifamily industry at that time and have carried them through to present," he said.
Today, owners also want an ILS to provide exposure and visibility. They want their properties to appear higher up in renters' search results.
"Property photos are crucial for this and they get a ton of interaction. Our photographers go out to the properties and take images and even utilize 3D drones for aerial views. Through our My Media tool, we produce videos and print and other media for our higher priced packages," said Silton. "On the other hand, renters want accurate data about availability, price and location. How many units are available and the size of the market is what correlates with lead flow, according to our analysis," he said.
Renters also want to know the exact location of a unit within a community when they search for their next apartment home. Does the unit overlook the pool or the freeway? Does it afford a nature view or is it on the ground or top floor and what is its proximity to parking?
"We just ran a pilot with a company called Engrain that provides property visualization and we've integrated it in our apartment community listings. Engrain is map-based interactive digital experience that gives renters these important visual facts about the unit they are interested in renting. We have a dozen or so properties integrated with Engrain and we are looking to scale it and grow it," said Silton.
Honesty as a policy
Another feature of utmost importance to renters and owners alike is honest search results, said Silton.
He explained that in the past, when owners listed their apartment units, even if the property was 50 miles away from the apartment hunter's targeted area, it would still show up in the search results and might even appear higher in the listings than those in the actual targeted area.
"We changed that and not only do we provide honest search results, but we provide details about the listing and availability. Apartment listings used to say, 'call for availability' and that resulted in lots of low-quality leads," he said.
"Today, the third-party vendors provide us with real data feed in real time that we update multiple times a day. We get fresh data and can tell renters the exact price and availability of a particular unit, so they don't have to ask basic questions."
"Instead, they can be specific and say, for instance, 'I would like the one-bedroom unit that's 1,000 sq. ft. and is listed for $2,000. When can I tour it?' That's a high-quality lead today," said Silton.
Equally important is listing quality. "The more info provided, the more renters are able to determine if the unit and community is a good fit."
"We focus on providing an accurate amenities description, compelling photos in the right order, information on any additional fees and expenses associated with the community, the move, the schools, shopping and entertainment and more transparency as to what life will be like living in that neighborhood. The more we provide up front to renters, the more they come and look," he said.
Apartments.com also provides tools to help property managers improve their performance.
The company's listing probability predictor is an algorithm that evaluates how much visibility a customer's property is getting at its current advertising level versus how it would perform with an increase or decrease in spend, compared to communities surrounding it.
"Owners can say, 'Well, I'm on a gold package and if I go up to platinum what would that turn into in terms of visibility?' We can compare and determine whether that package is producing a good ROI on the advertising decision," said Silton.
Ahead of the trend
Apartments.com shared the results of its most recent survey on renter behavior at the National Apartment Association's Apartmentalize conference in Chicago from August 31 to September 2.
Before the pandemic, most renters were either happy with their housing situation or could not afford to move and 47 percent expected to renew their leases.
The survey suggests that millions of renters are now ready to move to new markets, making virtual leasing a necessity.
The reasons for this renter migration are varied—32 percent said they are looking for more space, 33 percent hope to upgrade to a nicer place and 31 percent are looking for a change in lifestyle.
Moreover, renters are making these decisions more quickly than they did pre-pandemic. On average, their search cycle is 15 days less than before the pandemic, while 55 percent of respondents say they expect to move within the next 60 days.
Renters are quite optimistic about the benefits that a new place to live will bring to their lives. Silton thinks owners will need a national advertising presence to get ahead of that trend.
"A renter moving to a new city will most likely conduct their search online and ILSs are a tool to help them find what they are looking for," he said.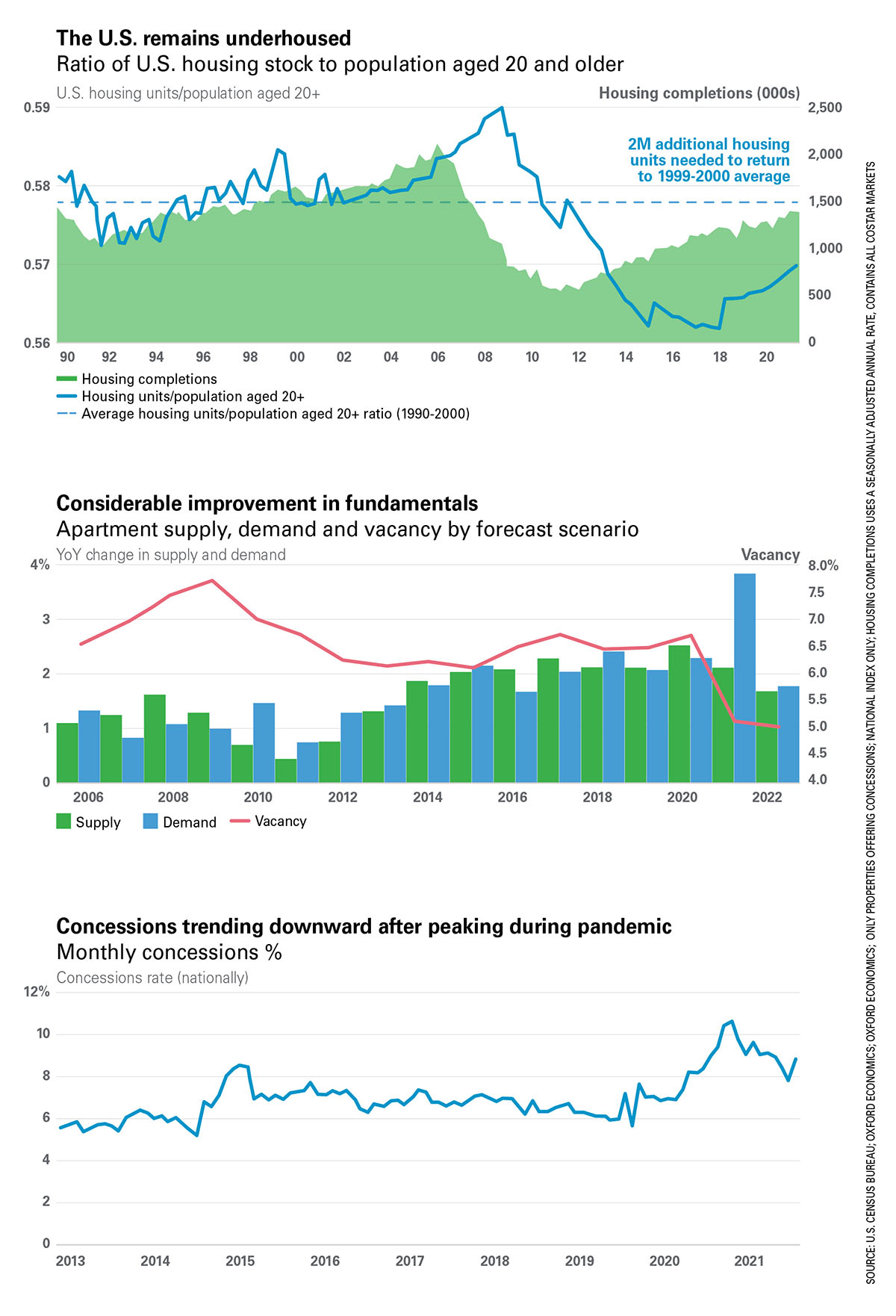 ---
Author Wendy Broffman