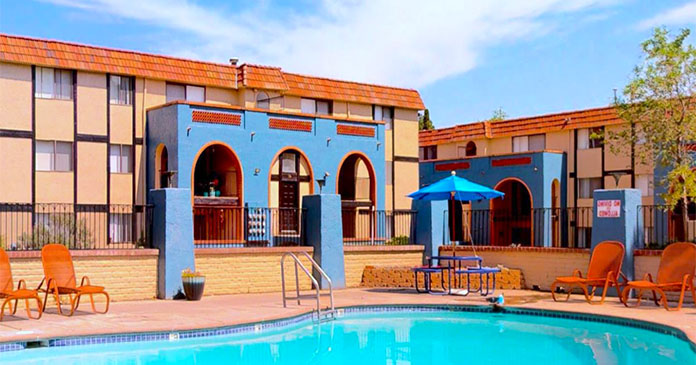 TriWest Multifamily announced that it has acquired Monterra Apartments, a 312-unit multifamily community located at 4217 Louisiana Boulevard NE in Albuquerque, New Mexico. The property was purchased in an off-market transaction from Vukota Capital Management.
The acquisition of Monterra Apartments comes weeks after firm acquired two other multifamily communities in Albuquerque. In June 2021, TriWest Multifamily purchased the 77-unit ABQ Elevate Apartments. Additionally, in August 2021, it acquired the 118-unit Ambassador East Apartments. TriWest's Albuquerque portfolio now stands at 507 units, with another 317 units in escrow to purchase.
TriWest Multifamily will begin immediately on making improvements to the property that will include improving the landscaping, expanding the fitness center and painting the exterior, among others. TriWest also plans to improve community amenities like the pool, barbecue area and dog park.
"TriWest Multifamily was attracted to Monterra Apartments because of its location, unit size and rental upside," said Andrew Wilkey, Director of Acquisitions, TriWest Multifamily.  "Albuquerque is a city we've identified that we want to grow a portfolio in, and we're going to remain active buyers."
Built in 1971, Monterra Apartments features 132 one-bedroom/one-bathroom units, 96 two-bedroom/one-bathroom units and 84 two-bedroom/two-bathroom units. Each unit is complete with stainless steel appliances, dishwasher, granite countertops, washer and dryer and air conditioning. Community amenities include a clubhouse, pet play area, business center, lounge and playground.
TriWest Multifamily handled the transaction in-house. The seller was represented by David Suah of Sub Sahara Group.