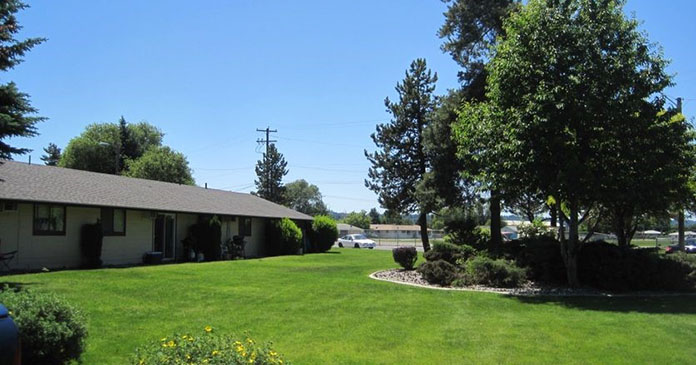 Next Wave Investors, LLC (Next Wave), a private equity firm focused on value-add multifamily investments, has acquired Park Place Apartments, a 65-unit community in the Spokane submarket of Spokane Valley, Washington in an off-market transaction, according to Jordan Fisher, Principal at Next Wave.
"We've been bullish on the Pacific Northwest for some time and Park Place is our eighth multifamily property in the region," says Fisher. "Spokane, where we've acquired nearly 400 units in the past six months, has experienced robust growth over the past few years due to the area's high-quality living at a relatively low cost. The market has seen 32 percent rent growth since the pandemic began – second in the country only to Boise, Idaho."
Fisher adds that Park Place provides an excellent opportunity to implement Next Wave's proven value-add strategy to modernize the property and bring competitive units to a market seeing sub-1 percent multifamily vacancy rates.
"Park Place is a unique property presenting tremendous upside potential," continues Fisher. "Built in 1977, all of the community's units are unrenovated. We were able to secure this prime asset off-market in a hypercompetitive climate through our strong reputation and broker relationships."
According to David Sloan, Principal at Next Wave, recent Yardi data indicates continuing growth in demand for quality multifamily units, as Spokane Valley is expected to see an average annual rent increases of 6.53 percent through 2024. This growth is bolstered by the fact that many residents from Seattle and other major Western markets continue to migrate to Spokane in light of the pandemic and ability to work remotely.
Park Place benefits from a location in close proximity to Interstate 90, providing convenient access to Downtown Spokane, Spokane International Airport and the University District. The community is surrounded by several park and recreation destinations, including Dishman Hills Natural Area and Mt. Spokane. The property is nestled in a quaint neighborhood adjacent to a middle school and within a top-rated school district.
Sloan adds: "Our team's expertise and deep understanding of macro and local trends allow us to consistently identify value-add opportunities in markets like Spokane that have seen exceptional, sustained growth. As Next Wave continues to amass economies of scale in this region, we are further increasing efficiencies through the renovation and ongoing management of our Pacific Northwest communities."
Park Place features an attractive mix of two-bedroom apartment homes and a single three-bedroom apartment home. Because the asset consists of single-story and two-story townhome-style units and is in a quiet suburban setting, the firm will emphasize the feel of single-family living with improvements including the addition of private patios, notes Sloan.
Next Wave's interior renovation program will also incorporate resurfaced countertops, new bedroom carpeting, stainless steel/black appliances, lighting and plumbing fixtures, new cabinets, electrical plates, brushed nickel hardware, and new paint. Additionally, the firm will implement upgrades to shared amenities and exterior aspects, such as roof maintenance, asphalt resurfacing, landscaping improvements, and new signage.
Park Place is located at 916 North Ella Road in Spokane Valley, Washington.