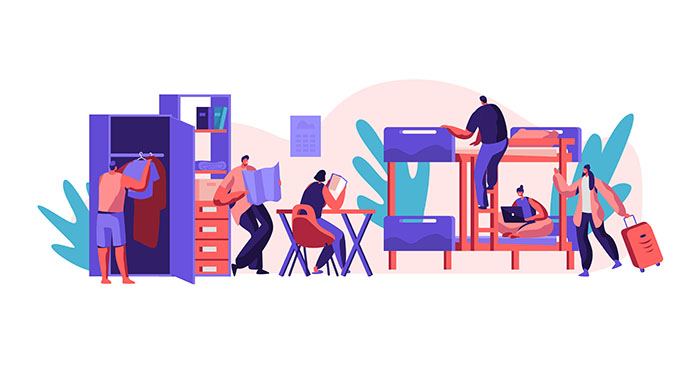 NMHC and Entrata announced a new partnership to release key benchmarks on the student housing industry. National and regional (Midwest, Northeast, South, Southeast, West) data will be updated on a monthly basis with the regional data restricted to NMHC members only. The data will be 90 days in arrears to comply with federal antitrust guidelines other than pre-lease data which is as of the last day of the previous month.
"This effort will provide student housing owners, operators, developers and analysts with key metrics to compare both projected and actual performance results," said Mark Obrinsky, NMHC Chief Economist. "Going forward, we hope that these data help guide decision-making among student housing business leaders."
"We're thrilled for the opportunity to partner with NMHC on providing valuable, actionable data insights for leaders in the student housing space," said Chase Harrington, Entrata President and COO. "We believe this benchmarking data will be a powerful resource as student housing providers look to make informed, metric-based decisions to best serve the industry."
The data making up the student housing benchmarks consists of:
NOI % of Revenue: Net Operating Income (NOI) expressed as a percent of Total Revenue. This includes revenue and expenses from property operations. Revenue includes rental income, rental losses and other income. Expenses include all property operating expenses generally covered by the following categories: payroll, administrative, marketing, operating and maintenance, utilities, taxes, and insurance.
In-Place Rent Per Square Foot: Average effective rent per occupied square foot for all in-place leases, including new leases, transfers, renewal transfers, month-to-month leases, and extensions.
YOY Change in Revenue (per available square foot): The year-over-year change in average effective rent per available square foot (less excluded units) on in-place leases, weighted by square feet.
YOY Change in Executed Rent: The average quarterly effective rent per square foot executed on new leases compared to the same quarter in the previous year, weighted by square feet.
Pre-lease %: Includes all approved leases (signed and executed, new leases, and renewals) for the upcoming year (including leases with lease start dates on or before Oct 15).
More information on the student housing benchmarks can be found here.