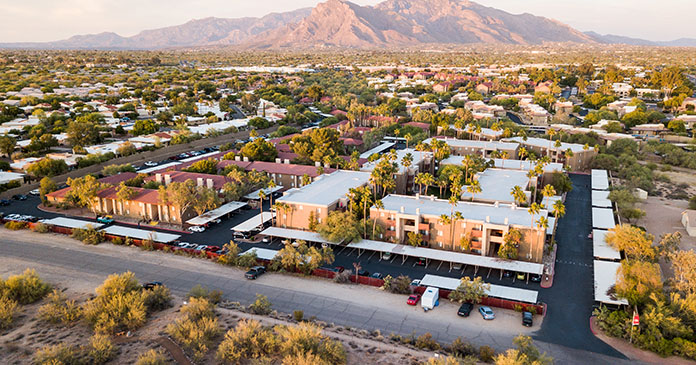 Thayer Manca Residential (TMR) has purchased their newest multifamily property in Tucson, Ariz. TMR purchased Desert Shadows, a 338-unit property for $69,300,000. 
Desert Shadows is the third property in TMR's growing Tucson portfolio. TMR acquired the 368-unit Circ Tucson just two miles south in 2019, as well as the 424-unit Envii Apartments located 7.5 miles southeast in 2020. 
"Our current Tucson properties have proven that the Tucson market is one of the most dynamic and evolving rental markets in the nation" says Joe Manca, Principal at TMR. "The timing of the Desert Shadows acquisition presented our investment partners the opportunity to reinvest their proceeds from a recent sale by utilizing a 1031 exchange."
With a $6.8m renovation budget, the repositioning plan includes a marketing rebrand, comprehensive upgrades to the common area amenity package, and significant high-end interior renovations to the units.
Desert Shadows is located at 7425 N Mona Lisa Rd, Tucson, Ariz., 85741.