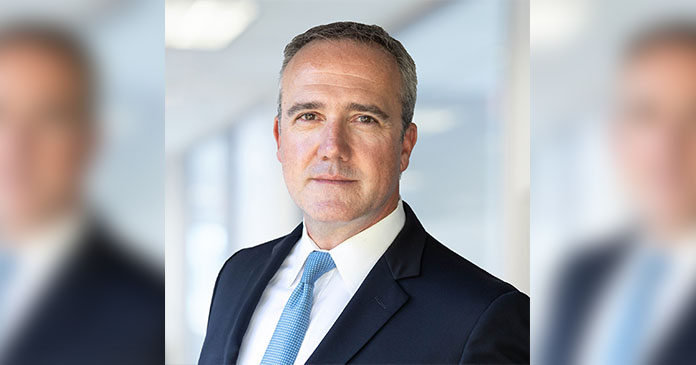 Trez Capital is pleased to announce that Justin Driscoll has joined the firm as managing director of the real estate bridge financing program, based in the New York office. A Long Island native, Driscoll will focus on the expansion of the bridge lending program across the eastern half of the United States, with a focus on the multifamily, hospitality, industrial and office property sectors. He is Trez Capital's first hire focused on the eastern and southeastern regions of the U.S, and he will work under the direction of Trez Capital's Head of Bridge Lending and U.S. Capital Markets and Managing Director, Darren Esser.
"We are thrilled to have another industry veteran join our rapidly growing executive team as we continue to expand our bridge lending program from coast to coast," said Esser. "Justin has more than 20 years of experience in the origination, structuring and distribution of commercial real estate loans up-and-down the capital structure. His established industry relationships, aggressive sourcing strategies and successful track record will benefit our team, propelling Trez Capital's growth in the bridge lending market."
Driscoll will work alongside Esser and the Trez Capital originations team to source deals and expand client coverage in the Eastern and Southeastern markets. Trez Capital's bridge loan team will continue to build off the firm's longstanding track record of success in the multifamily sector while also seeking out attractive risk-adjusted returns in recovering property sectors such as hospitality and office.  Driscoll will also focus on niche asset classes such as the build-to-rent strategy currently being deployed by sponsors to address workforce housing shortages in markets that are experiencing considerable job growth and inbound migration patterns.
"Trez Capital is an established firm with efficient access to permanent capital paired with a great reputation and a fantastic culture," said Driscoll. "It's what attracted me to the firm, as they're in a tremendous growth stage. It's a great time to be in the bridge lending space with lots of opportunities to creatively put money to work in an array of property sectors. I am excited by the opportunity to partner with Darren and the rest of the Trez Capital team to help the firm achieve its goals in the bridge lending space."
Driscoll got his start at Lehman Brothers Global Commercial Real Estate Group and has more than two decades of experience originating, structuring and closing commercial real estate loans. Prior to joining Trez Capital, Driscoll was a senior originator in the real estate finance group of UBS Investment Bank in New York where he closed more than $1 billion of commercial real estate loans for the firm's commercial mortgage-backed securities (CMBS) and balance sheet lending programs.
Driscoll also previously served as vice president of investment solutions for the Partners Group where he oversaw the strategic fundraising efforts for the North American institutional investor community for private real estate and infrastructure.
Driscoll earned a Bachelor of Science in Finance and Business Economics from the Mendoza College of Business at the University of Notre Dame. He earned his MBA from the Samuel Curtis Johnson Graduate School of Management at Cornell University. He is a member of the Mortgage Bankers Association.