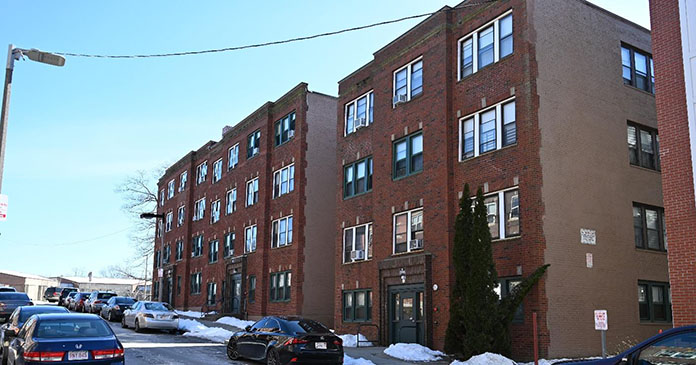 Avanath Capital Management, LLC, a private real estate investment manager and Registered Investment Adviser, has expanded its reach in the Boston area with the acquisition of Logo Apartments, an affordable housing portfolio in Roxbury, Massachusetts. The portfolio includes five different sites totaling 11-buildings and 73-units across Roxbury.
Logo Apartments is Avanath's second acquisition in the Boston metro. Morton Village, which the firm acquired in October 2020, is a 207-unit affordable housing community located in the historic Mattapan neighborhood.
"Avanath is adept at identifying markets where economic growth is rising and home affordability is likely to decrease," says John R. Williams, President and CIO of Avanath Capital Management. "Due to its knowledge-based economy rooted in life science, tech, healthcare and education, Boston is expected to outperform the U.S. economy long term. The region is predicted to see net job growth of 1.3%  through 2025 that ranks it in the top 51 metros in the country, and its GDP growth rate of 12% ranks it 19th in the nation, positioning it for a solid post-pandemic recovery. This will increase the call for quality affordable housing in this market in the foreseeable future."
Boston enjoys a diversified economy with major employers in the area including General Electric, Liberty Mutual, Massachusetts General Hospital and Boston Consulting Group.
Logo Apartments is located approximately 3.5 miles south of downtown Boston in Roxbury, a neighborhood that attracts families and young professionals and features a multitude of restaurants, bars, coffee shops, schools and parks. The immediate surrounding area is largely residential with proximal retail and commercial developments, offering walkability and convenience for residents, says Williams.
The immediate area will also benefit from the City of Boston's Nubian Square PLAN, which will transform vacant parcels into museums, marketplaces, local entertainment spaces, office spaces, and other new investments through a public request for proposal ("RFP") process.
"Within 1.5 miles of Logo Apartments, the average age is 29.8, household income is $53,974, and house value is $502,333, according to the 2010 U.S. Census," notes Williams. "Budget-friendly homes are scarce in this area and growing scarcer. Avanath is excited to be providing high-quality and well-amenitized affordable housing in a market where demand is high and likely to rise."
Built in phases between 1899-1935 and 1990, Logo Apartments is a multifamily community that contains 11 buildings spanning five site locations. The portfolio is 100% occupied with an extensive waitlist. Additionally, each unit is covered by an Option 1A HUD HAP contract, which will preserve affordability for an additional 20 years. The property contains a mix of one-, two-, three-, four- and five-bedroom units ranging from 700 square feet to 1,450 square feet. In-unit amenities include hardwood flooring in the bedrooms and living areas and wood-laminate cabinets, laminated countertops and VCT flooring in the kitchens.
Avanath plans to implement its effective improvement strategy at the community, which includes upgrades to the major systems, upgrading units as needed, accessibility upgrades, and other capital expenditure to improve the condition and limit future deferred maintenance.
The property currently benefits from two commercial lease agreements including a supermarket and a design studio and two cell tower leases with T-Mobile.
Logo Apartments is located at 10 Copeland Street, 34 Waumbeck Street, 115 Dale Street, 256 Warren Street and 54 Holworthy Street in Roxbury, Massachusetts.