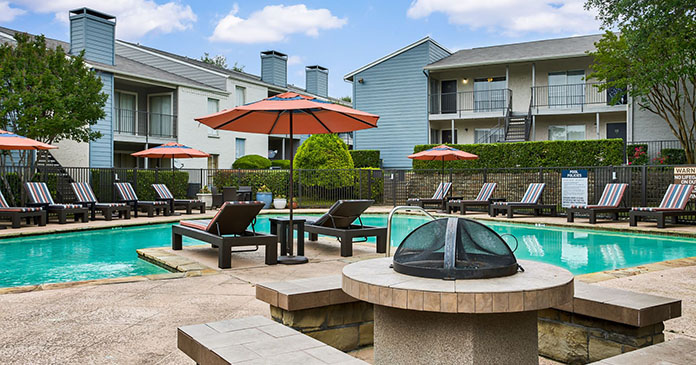 Eagle Property Capital Investments, LLC (EPC), a vertically integrated real estate investment manager focused on the value-add multifamily space, announces that it has teamed up with Promecap, a leading private equity firm based in Mexico City, to launch a new multifamily investment vehicle. EPC Promecap Multifamily Partners V, LLC (Fund V) aims to raise up to $400 million in equity commitments, with an initial closing planned for March of 2022. The capital raised in Fund V will allow for approximately $1.2 billion in the acquisition of value-add multifamily assets.
Founded by Fernando Chico Pardo in 1997, Promecap is an institutional private equity firm based in Mexico City. To date, Promecap directly and through its private equity platform has completed over 70 investments and has more than US$3.3 billion in assets under management.
Similar to prior EPC funds, Fund V will target income-producing, value-add (A-, B or C+) properties in high-growth Sun Belt markets that can be acquired at a discount to replacement cost and benefit from a full-scale repositioning.
"We are delighted to be partnering with Promecap, one of Mexico's leading private equity firms, on the launch of EPC's fifth multifamily fund," said Gerardo Mahuad, Managing Principal at Eagle Property Capital Investments. "Together, EPC and Promecap are ideally positioned to create value for investors and for the communities in which we invest."
"It gives us great pleasure to partner with an experienced U.S. multifamily sponsor such as EPC," added Federico Chavez Peón, Managing Partner of Promecap. "EPC's established foothold in Sunbelt markets, 10-year track record of delivering above-target returns in the multifamily space, and operational expertise within predominantly Hispanic communities all resonated deeply with our investors, which includes both global institutional capital and Mexican family offices."
"The resilience of the U.S. multifamily sector in 2021 has led to tremendous interest from investors around the world," added Rodrigo Conesa, Managing Principal at Eagle Property Capital Investments. "Like prior EPC funds, Fund V will continue to employ a disciplined approach to identify value-add multifamily assets in high-growth Sunbelt markets where EPC has deep roots and operational expertise."
"This partnership will give Promecap's sophisticated investor base immediate access to multifamily investment opportunities in some of the U.S.'s strongest job and rent-growth markets," added Fernando Pacheco, Managing Partner of Promecap.
The launch of Fund V comes roughly nine months after the closing of EPC's fourth multifamily fund, EPC Multifamily Partners IV (Fund IV), which raised $146 million from LP investors and co-investment vehicles. Fund IV's equity has been nearly deployed (i.e. invested or committed to investments) for the acquisition of more than 2,400 units in 11 multifamily assets in Florida and Texas.
A niche player in the multifamily space, EPC has demonstrated success in catering to the middle-income Hispanic market, the fastest-growing demographic in the United States. According to data from the 2020 Census, the Hispanic or Latino population grew from 50.5 million (16.3 percent of the U.S. population) in 2010 to 62.1 million (18.7 percent) in 2020.  Fund V will focus its investment strategy on high growth cities with strong fundamentals and high Hispanic presence that have benefited and will continue to benefit from in-migration from other states, limited supply of single-family homes and favorable regulatory and tax environments.
Since 2011, EPC has launched seven investment vehicles with over $350 million in equity commitments and completed $568 million in transactional volume. EPC's historically successful track record includes producing above target returns to investors in four realized investment vehicles.