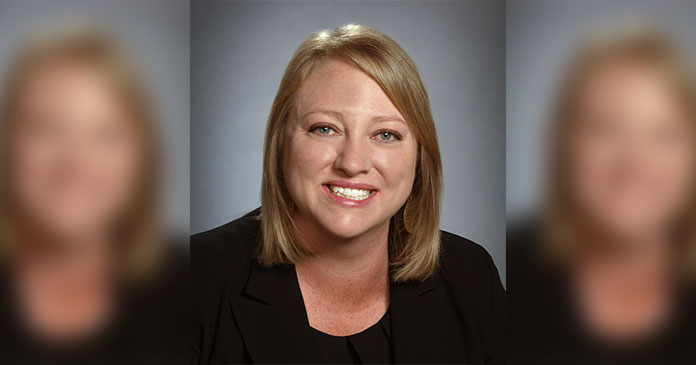 Middleburg Communities is proud to announce that Susan Burke, Regional Property Manager in Charleston, SC, has been inducted as President of the Charleston Apartment Association (CAA) for a two-year term.
"The Middleburg team congratulates Susan on her election as President of the Charleston Apartment Association," said Middleburg Partner and President of Property Management, Duane Wooldridge. "Susan is a strong leader within the company and for our industry and we are thrilled to see her recognized. We appreciate her service and her dedication to excellence in the apartment industry."
Susan Burke joins the following fellow real estate professionals volunteering in leadership positions on the Executive Board of the CAA for 2022-2023:
Executive Board:
Vice President, Michelle Lorick, The Avenues of West Ashley
Treasurer, Lindsey Miller, VTT Management
Secretary, Joey Ingham, Apartments.com
Susan previously served on the Executive Board of Directors for the Charleston Apartment Association as Vice President. She has served on the CAA's Board of Directors for 8 years and has co-chaired several committees that include the Membership, Education and the LEAD Committee. Susan was awarded "Board Member of the Year" for 2018, "Direct Member of the Year" in 2020 and also completed the NAA's Leadership Lyceum program in 2019. While serving on the Education Committee, Susan accomplished accreditation for the CAA to be an approved education provider for the state required, Property Management Course. She also achieved certification to be an approved instructor with the South Carolina LLR and currently teaches the SC Property Management class with Thomas Howard. As an industry leader, Susan is licensed as a South Carolina Real Estate Broker and currently is a Regional Property Manager with Middleburg Communities.
As a Middleburg Regional Manager, Susan oversees communities in South Carolina, North Carolina, Georgia and Alabama. Susan has the responsibility for the daily operations and financial performance of these communities. Susan has been with Middleburg Communities for over three years and successfully completed Middleburg's first lease up in Charleston, SC. Prior to joining Middleburg Communities, Susan successfully managed communities for Grayco Properties and Mid-America Apartment Communities.