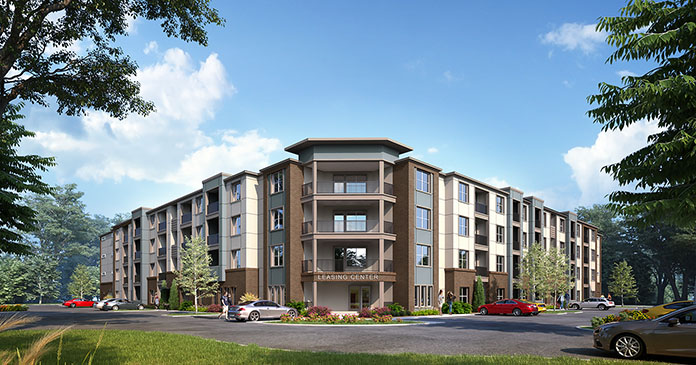 Nova Capital, a Los Angeles-based real estate capital advisory firm, has announced that it successfully arranged equity and debt financing for the development of Miles One 90, a planned 389-unit luxury multifamily property in Sachse, Texas, one of the most active submarkets in the Dallas-Fort Worth metroplex.
Nova Capital was exclusively engaged on behalf of the sponsor, newly formed Anthem Development, a Beck Ventures Company, to arrange financing for the development of the project, which is set to break ground by the end of the year. The firm ultimately secured co-investment from an institutional joint venture equity partner with over $6 billion in capital under management and a $42 million facility with Bank OZK,according to Steven Yazdani, Managing Director of Nova Capital.
"The multifamily product type continues to have a strong long-term outlook, especially in high-growth markets such as Dallas Fort-Worth," says Yazdani. "The metroplex has the highest annual population growth in the country and boasted a GDP of just over $620.6 billion in 2020. Nation-leading in-migration and job growth is driving a healthy economy that is on track to return to pre-pandemic employment levels by next year."
Yazdani notes that Nova Capital was able to leverage Miles One 90's positioning as a well-located, highly-amenitized multifamily community, as well as the strength of the sponsor, to secure financing that was much more favorable than the client expected based on initial research.
"Typically, facilitating a partnership between a first-time sponsor and an institutional investor can pose challenges," explains Yazdani. "That said, through highlighting the fundamental strength of the market and proposed development, as well as the previous experience of Anthem's leadership, we garnered immense interest from prospective partners. Similarly, we were able to attract offers from several lenders. By identifying multiple sources of debt and equity, the Nova Capital team created a full capital stack solution that met the client's needs for this development."
In addition to securing an institutional equity source for this project, Nova Capital was able to facilitate the start of a potential programmatic relationship between Anthem Development and its JV partner, who are exploring future multifamily development opportunities in the Dallas-Fort Worth area together, Yazdani notes.
Ross Frankfurt, CEO of Anthem Development, adds: "Nova Capital went above and beyond to identify an institutional equity partner that truly understands our vision and has the capacity and interest to work with us on multiple projects going forward, positioning us for future growth as we continue to establish Anthem as an institutional platform."
The property will feature four, four-story buildings with community amenities including resort style pools, pet spa, pet park, game room, coffee bar, remote work lounge, outdoor kitchens, two 24-hour fitness centers totaling over 3,500 square feet, elevator access, climate-controlled corridors and more.
Miles One 90 residents will benefit from the community's PGBT Mixed-Use Corridor/Highway 190 frontage. Additionally, the property is designed to be pedestrian-friendly and is within walking distance of a variety of shopping, dining, and entertainment options, and will offer short commutes to major employers.
The property will sit on just over 11 acres at 4201 Bunker Hill Road in Sachse, Texas.