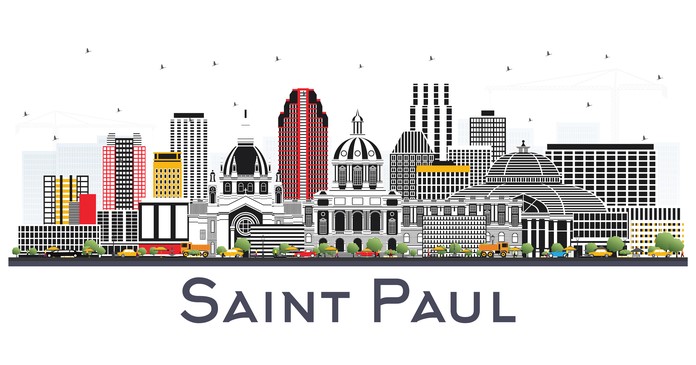 A pair of ballot measures either implementing rent control (St. Paul) or allowing it to be implemented (Minneapolis) were approved by voters in Tuesday's elections. In both cases, 53 percent of voters voted in favor of the proposals.
St Paul implements tough restrictions
The ballot initiative passed by voters in St. Paul will cap rent increases at 3 percent in any 12-month period. This limit will not be adjusted for inflation and will be imposed regardless of whether there is a change in occupancy of the unit. The measure applies to all rental housing in the city, regardless of the income of the resident or the price of the unit.
The initiative has a provision which requires the city of St Paul to set up a process whereby landlords can apply to have the 3 percent cap waived based on the right to a reasonable return on investment. How this process would work and whether waivers would be allowed in practice are unknowable at this point.
Minneapolis sets the stage
The measure passed in Minneapolis does not actually implement rent control, it merely allows the city to do so. Under Minnesota state law, voters must approve the implementation of rent control in their communities.
The measure approved by voters allows the city to implement a rent control measure either by the City Council passing a rent control ordinance or by the City Council putting a rent control ordinance on the ballot for approval by voters in a future election. It does not obligate the City Council to prepare such an ordinance, but it places no restrictions on the ordinance may impose.
Note that Minneapolis implemented an inclusionary zoning policy two years ago which allowed greater housing density and reduced parking requirements for housing developments in the city. The purpose of this measure was to make housing more affordable in the city. Evidently it has not been sufficient to fix the problem of affordability.
Industry reaction
In a statement issued in response to the passage of the measures, Jim Lapides of the National Multifamily Housing Council said, "Although well-meaning, rent control measures do nothing to provide real relief for those they intend to help. The passage of rent control measures in Minneapolis and St. Paul are a true setback for those committed to finding effective solutions to address the cost of housing. Rather than improving the availability of affordable housing, rent control laws exacerbate shortages, cause existing buildings to deteriorate and disproportionately benefit higher-income households. These measures could result in even further instability for Minnesota's renters and the rental housing market, at large."