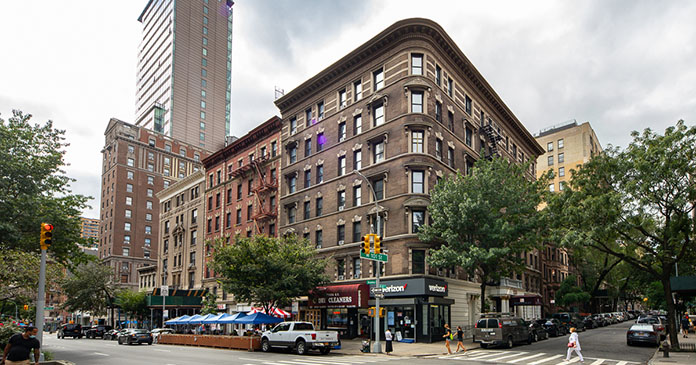 Avison Young's New York office announced that it has arranged the sale of 2651-2657 Broadway, a mixed-use building on the corner of Broadway and West 101st Street in New York. The 36,730-square-foot (sf) Upper West Side property traded for $15.5 million with plans to be converted into a class A residential building with upgraded retail.
Avison Young's Principal and Head of Tri-State Investment Sales James Nelson, Principal and Executive Director of Tri-State Investment Sales Brandon Polakoff, Director Mitchell Levine and Senior Associate Alexandra Marolda represented the seller in addition to procuring the buyer, Klosed Properties.
"Despite the challenge of launching marketing at the beginning of the pandemic, our team was able to successfully secure a buyer who recognized the unique investment opportunity that 2651-2657 Broadway provided," said Nelson. "With one year remaining on the property's in-place Certificate of Non-Harassment, 2651-2657 Broadway offers a variety of development and conversion capabilities, with new ownership planning to repurpose the building's residential portion into class A apartments while upgrading the retail to gain strong market rents."
2651-2657 Broadway is a seven-story, mixed-use residential building comprising 125 multi-family residences above three retail spaces at grade level. The property is currently 96% vacant and contains five SRO tenants as well as approximately 14,300 sf of excess air rights.
"Avison Young was an invaluable partner in the acquisition of 2651-2657 Broadway, helping us to close quickly and efficiently upon identifying the site's unrivaled development potential," said Steven Kachanian at Klosed Properties. "With the Upper West Side being one of the most sought-after residential enclaves in New York City, we recognized the value of repositioning the property as a class A residential building and acted fast."