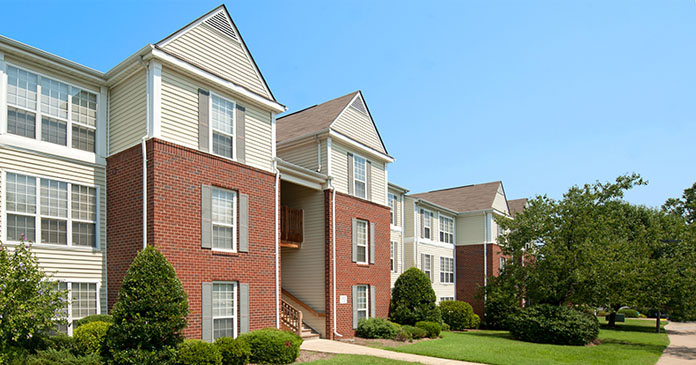 FCP announces the sale of Townsend Square Apartments in Fredericksburg, Virginia to Acento Partners. The 200-unit apartment community was acquired by FCP in May 2014.
"Townsend Square received a number of improvements under FCP's ownership, including the relocation of the leasing office to maximize prospect traffic and the curing of property-wide deferred maintenance as well as upgrades to the common area amenities," said FCP's Lollie Corrigan Loflin. She continued, "Northern Virginia and the Washington, DC Metro area continue to be of interest to FCP for workforce housing investments as strong job growth and increasing diversification of the local economy drives demand for attainable housing."
Townsend Square Apartments features a mix of family-friendly two and three-bedroom apartments with amenities including a newly renovated clubhouse, fitness center, picnic area, playground, volleyball court and large swimming pool.
FCP extends its appreciation to Drew White and Carter Wood of Berkadia for their representation.