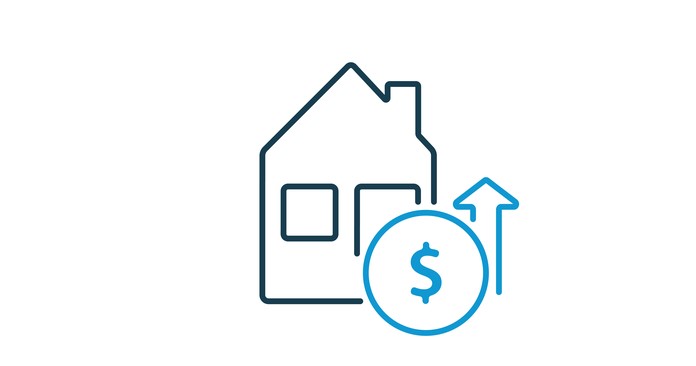 The latest rent report from Yardi Matrix shows that rents are continuing to rise even during the time of year when they are usually moderating. However, the pace of rent increases in November was down from that of recent months.
Rents growth slows
Yardi Matrix reported that the national average apartment rent rose $4 in November to $1,590 per month, up 13.5 percent from its year-earlier level. Occupancy of multifamily rentals was up 1.4 percent year-over-year at 96.1 percent, matching last month's record high. Rents were up on a year-over-year basis in all 30 metros covered by the Yardi Matrix report.
The rent figures being tracked by Yardi Matrix are asking rents for vacant units. Rent growth for lease renewals is lower.
Yardi Matrix reported that SFR rents were up 14.7 percent year-over-year in October. Occupancy of single-family rentals was up 0.6 percent compared to last October's level.
Rent growth rate flattens
Of the top 30 metros by population, the ones with the largest annual apartment rent increases as ranked by Yardi Matrix are given in the table, below, along with their annual percentage rent changes.
| | |
| --- | --- |
| Metro | YoY rent change % |
| Phoenix | 25.9 |
| Tampa | 24.4 |
| Miami Metro | 23.3 |
| Las Vegas | 22.6 |
| Orlando | 22.3 |
| Austin | 21.4 |
| Raleigh | 20.5 |
| Atlanta | 18.9 |
| Orange County | 18.0 |
| Charlotte | 17.6 |
The major metros with the smallest year-over-year apartment rent growth as determined by Yardi Matrix are listed in the next table, below, along with the year-over-year rent increases for the metros.
| | |
| --- | --- |
| Metro | YoY rent change % |
| San Francisco | 5.4 |
| Twin Cities | 5.6 |
| San Jose | 7.5 |
| Kansas City | 7.6 |
| Washington DC | 9.9 |
| Los Angeles | 10.0 |
| Chicago | 10.4 |
| Houston | 10.5 |
| Philadelphia | 10.5 |
| Indianapolis | 11.1 |
Factors driving rent growth
In their discussion of the monthly results, Yardi Matrix cited a number of factors driving rent growth nationally. These include high growth in the number of jobs over the past year, strong wage growth and a high level of household savings that built up during the pandemic. They also noted that the rapid rise in home prices had locked some renters out of the for-sale housing market. However, Yardi Matrix noted that the performances of individual metro areas over the past year do not seem to be well correlated with the local changes in these metrics. Yardi Matrix suggests that this may be due to the pandemic having had differing impacts on different metros last year, so they were in varying conditions a year ago at the start of the comparison period.
SFR rents outperform
Yardi Matrix also reported on the top 30 metros for single family rentals. The leading metros for year-over-year rent growth were Miami (40.5 percent), Tampa (38.2 percent) and Phoenix (23.9 percent). All 30 of the metros covered saw positive rent growth for the year, although 9 of the metros saw occupancy decline during the month. The leading metros for year-over-year occupancy growth were Houston, San Antonio and Austin.
The complete Yardi Matrix report discusses some of the smaller multifamily housing markets. It has more information about the larger multifamily markets including numbers on job growth and completions of new units. It also includes charts showing the history of rent changes in 18 of the top 30 markets over the last 4 years. It can be found here.