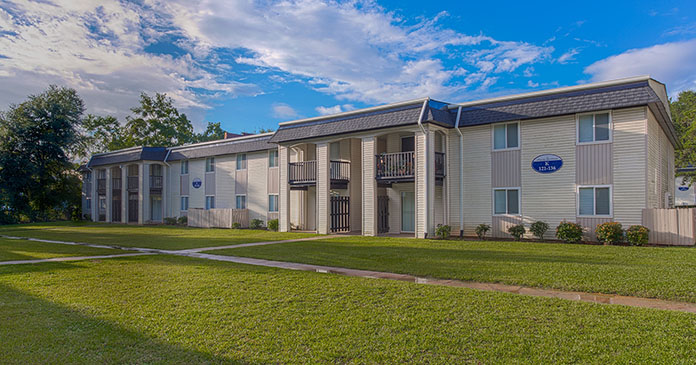 Cushman & Wakefield announced that the commercial real estate services firm has arranged the $19.2 million sale of Summer Place and Summertree, two apartment communities in Mobile that total 304 units.
Andrew Brown and Parker Caldwell of Cushman & Wakefield represented the seller, RREAF, in the transaction. Both properties were acquired by Safe Harbor Investments, LLC.
"The two assets were attractive acquisition targets as they have been experiencing strong velocity in a tightening submarket in west Mobile," said Brown, Director at Cushman & Wakefield. "The next ownership group is excited about this acquisition, which is in a rapidly growing metro area with huge upside potential through value-add interior upgrades."
Built in 1975 and 1980 respectively, Summer Place and Summertree are situated in a strong submarket with close proximity to several employers and quality retail.
Cushman & Wakefield's Sunbelt Multifamily Advisory Group is an 82-person investment sales team covering 11 states. Per Cushman & Wakefield, in 2021, the group closed $13.8 billion in sales volume through 429 deals and nearly 85,000 units.