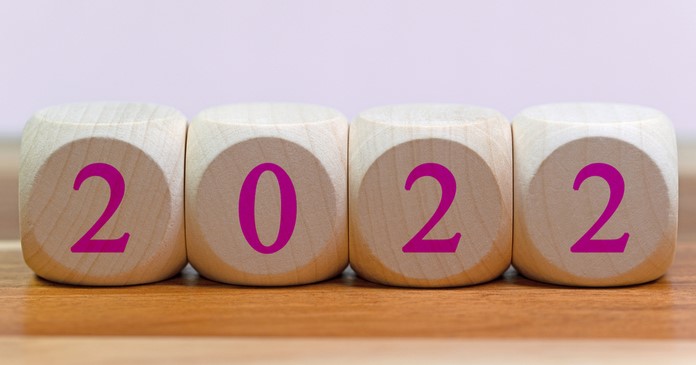 Freddie Mac has released its 2022 Multifamily Outlook report. It predicts that 2022 will be another strong year for multifamily rental housing, both from an operational perspective and as an investment.
Where we came from
After the relatively poor results in the shutdown year of 2020, multifamily operations in 2021 set records in a number of areas. The report cited data from RealPage that stated that apartment absorption in 2021 was by far the highest that they have seen in their 30 years of tracking this data. The market absorbed 673,000 units in 2021, easily topping the recent high of 345,000 units absorbed in 2018.
Freddie reported that strong demand for apartments caused vacancy rates to fall to 4.8 percent and rents to rise by 10 percent for the year. This is actually a lower rate of rent growth than has been reported elsewhere. Unlike in recent years, in 2021 the rate of rent growth for new leases easily outpaced that for lease renewals. Perhaps as a consequence of this change, renewal conversion rates were up in 2021, rising above 56 percent.
On the investment side, the reported cited data from Real Capital Analytics (RCA) that apartment deal volume in 2021 had already exceeded the previous annual high, even without December's volume on the books. RCA's index of multifamily property prices, the Commercial Property Price Index, rose strongly, climbing 16.3 percent year-over-year through Q3. Cap rates continued to decline through the year, reaching 4.7 percent in Q3.
Where we are going
Freddie Mac covers 74 markets in their studies and their comments on the future of multifamily housing focus on those markets.
The report predicts that the vacancy rate in 2022 will remain flat at about 4.8 percent, on average. Vacancy rates are projected to drop the most in the Northeast and Mid-Atlantic metros.
Freddie expects that rents will rise in 2022 in all 74 markets they cover. Phoenix (7.6 percent), Las Vegas (7.0 percent) and other sunbelt cities are expected to see the largest rates of rent increases while Buffalo (2.2 percent), Omaha (1.7 percent) and the environs of New York City are expected to see the smallest.
Cap rates are expected to remain steady in 2022 or to rise slightly as interest rates rise.
Multifamily mortgage originations are expected to rise from a level of around $450 million in 2021 to a level of $475 million to $500 million in 2022.
The report also cites trends likely to influence demand for housing over the next few years.
By 2030, they expect the number of single-person households to rise by over 5 million, driving demand for housing. These households generally favor smaller, less expensive housing and are more likely to rent than are larger households.
When the pandemic wanes, the cities will repopulate. However, the people moving in will be part of a different cohort than those who left during COVID. The new residents are expected to be 10 years younger than the people they are replacing, on average.
The Multifamily Outlook report is 20 pages long, so this article is only able to touch on the highlights. The report has more information on performance of properties by class and on the relationship of rent growth to income growth, as well as other topics. The full report is available here