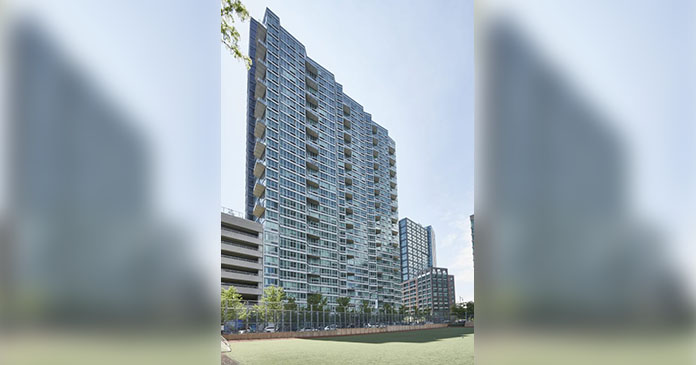 Avison Young announced that its Tri-State Debt & Equity Finance Group has arranged a $210 million refinancing of 47-05 Center Boulevard in Long Island City on behalf of the owner, an affiliate of Rockrose. 47-05 Center Boulevard is a 396-unit Long Island City luxury apartment building that boasts an extensive collection of indoor and outdoor amenities as well as sweeping skyline and water views in four different directions.
Avison Young Principal & Co-Lead of Tri-State Debt & Equity Finance Andy Singer and Senior Director Kathleen McSharry spearheaded the assignment. The lender was Metropolitan Life Insurance Company.
"We are proud to have brought our 47-year relationship with Rockrose to Avison Young, and to have refinanced this outstanding apartment building," said Singer. "The borrower made the smart decision to rate lock at the earliest possible moment (in December), which allowed them to secure the financing before changes in Fed policy started the current run-up in interest rates".
Built by Rockrose in 2007, 47-05 Center Boulevard is a 31-story luxury apartment building overlooking the East River with spectacular views in four directions – Manhattan to the west, Brooklyn to the South, The Long Island Sound to the north and Long Island to the east.
"The Singers delivered on their promise that we would continue to receive the same high-level focus and expertise from their team at Avison Young that we've historically received from SBO prior to it being acquired," said Richard Brancato, COO of Rockrose. "This is the first transaction that we have closed with MetLife, and it was another seamless execution."