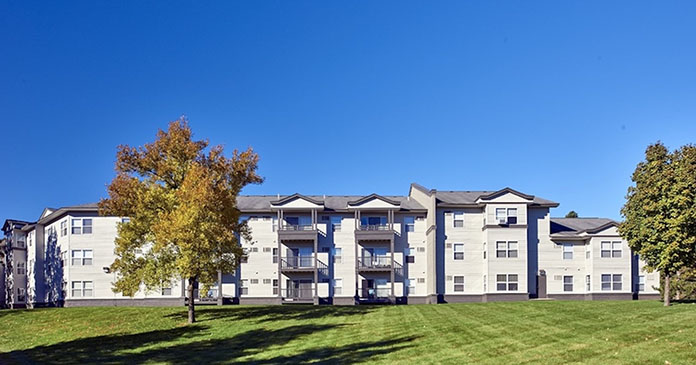 Mesa West Capital has provided Minneapolis-based multifamily investment firm Bader Diamond Funds (BDF) with $85 million in first mortgage debt for the acquisition of Hampshire Hill, a 534-unit community in the Minneapolis suburb of Bloomington.
The community is located at 10660 Hampshire Avenue, 16 miles southwest of Downtown Minneapolis and was 96 percent occupied at time of closing. Built in 1987, and partially renovated in 2019, the property represents an excellent value add opportunity for BDF as 60 percent of the apartment homes are in their original condition or have received only partial renovations, according to Mesa West Capital Executive Director Matthew Snyder.
"The property, which currently operates at a discount to the competitive set in the submarket, will benefit from the sponsor's cohesive renovation program allowing it to draft off the momentum of the Minneapolis suburban multifamily market, which has seen record demand and tightening vacancy rates," Snyder said.
The first quarter was an active one for Mesa West Capital originating $2.0 billion.  Through the first three months of the year, the Los Angeles-based private balance sheet lender signed up 15 loans ranging in size from $35 million to $458 million secured by office, multifamily, senior living and industrial assets.
Murray Kornberg, executive vice president of commercial lending in the Minneapolis office of Colliers International arranged the acquisition financing of Hampshire Hill on behalf of Bader Diamond Funds.