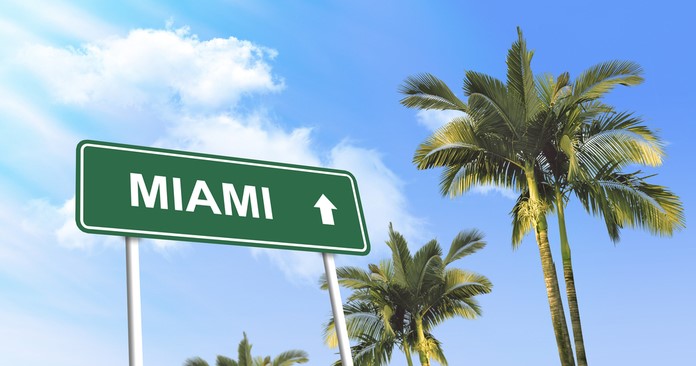 Yardi Matrix reported that the national average apartment rent rose $14 in March to $1,642 per month.
Rents growth moderates slightly
The national average apartment rent was up 14.8 percent from its year-earlier level, a slightly lower rate of increase than was reported last month. Rents in the "lifestyle" asset class, usually Class A properties, rose 16.7 percent year-over-year, while rents in "renter by necessity" properties increased by 13.1 percent year-over-year.
Rents were up 5 percent or more on a year-over-year basis in all of the top 30 metros tracked by Yardi Matrix. The rent figures being tracked are asking rents for vacant units.
Yardi Matrix also reported that single-family rental (SFR) rents were up 14.1 percent year-over-year in March, reaching $1,999 per month. The national occupancy rate for single-family rentals was up slightly, rising 0.1 percent from its level in March of last year.
Rent growth rankings
Of the top 30 metros by population, the ones with the largest annual apartment rent increases as ranked by Yardi Matrix are given in the table, below, along with their annual percentage rent changes.
| | |
| --- | --- |
| Metro | YoY rent change % |
| Miami Metro | 26.3 |
| Orlando | 24.8 |
| Tampa | 23.8 |
| Las Vegas | 23.4 |
| Phoenix | 23.2 |
| Austin | 19.9 |
| Orange County | 19.7 |
| Inland Empire | 18.8 |
| Charlotte | 18.6 |
| Nashville | 18.6 |
The major metros with the smallest year-over-year apartment rent growth as determined by Yardi Matrix are listed in the next table, below, along with the year-over-year rent increases for the metros.
| | |
| --- | --- |
| Metro | YoY rent change % |
| Twin Cities | 5.1 |
| Kansas City | 8.1 |
| San Francisco | 8.7 |
| Baltimore | 9.9 |
| Chicago | 11.4 |
| Washington DC | 11.5 |
| Philadelphia | 11.7 |
| Houston | 11.7 |
| San Jose | 12.1 |
| Indianapolis | 12.4 |
Drivers of occupancy
The report suggests that the exceptionally high rate of rent growth seen in 2021 is unlikely to be repeated in 2022. The 2021 performance was driven by rising occupancy rates which resulted from a high number of newly formed households seeking housing. The report says that formation of those households was made possible by rising wages flowing to younger workers. The high level of savings accrued during the pandemic may also be a factor. In any case, Yardi Matrix expects household formations and apartment absorption rates to return to more normal levels in 2022, resulting in less upward pressure on rents.
The report also discusses the risks of purchasing multifamily property in an environment of record low cap rates with rising inflation and interest rates. Rising interest rates may create increased expectations for yields which may be difficult to achieve by raising rents.
SFR continues strong performance
Yardi Matrix also reported on the top 30 metros for single family rentals. The leading metros for year-over-year rent growth were Orlando, Miami and Toledo. All 30 of the metros covered saw positive rent growth for the year, although nearly half of the metros listed in the report saw occupancy decline year-over-year.
The leading metros for year-over-year SFR occupancy growth were Houston, San Antonio and Philadelphia. Orange County, Sacramento and Nashville saw the greatest SFR occupancy declines.
The complete Yardi Matrix report provides information on some of the smaller multifamily housing markets. It also has more information about the larger multifamily markets including numbers on job growth and completions of new units. It includes charts showing the history of rent changes in 18 of the top 30 markets over the last 4 years. It can be found here.