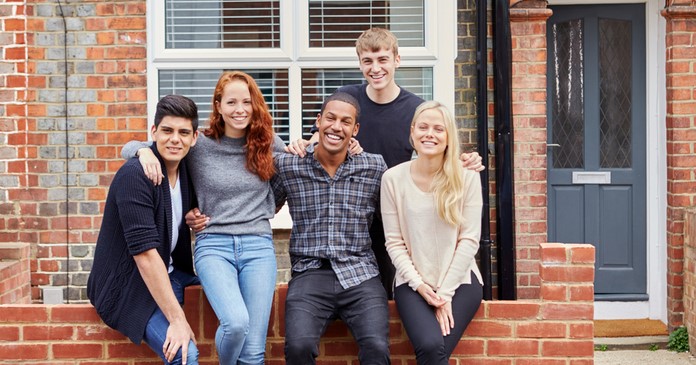 Yardi Matrix recently presented an updated student housing outlook webinar. While the presentation covered the market as-a-whole, its main focus was on the Yardi 200, a group of top public and private universities that Yardi Matrix follows closely. The presentation was primarily conducted by Jeff Adler, Vice President at Yardi Matrix.
Enrollment is fundamental
Adler reported that overall undergraduate college enrollment has fallen for the last two years, with a total drop of 6.6 percent, or 700,000 students, since 2019. However, the decline was not uniform. Enrollment at the more selective schools rose by 2 percent while enrollment fell by 7 percent for the less selective schools. Enrollment at community colleges was particularly hard hit, falling by 13.2 percent since 2019.
Enrollment at the Yardi 200 schools rose by nearly 5 percent in 2022.
The composition of the student population also changed with poorer students and male students being less likely to attend. There are now over 10 million women enrolled in college compared to only 7 million men. Women are also more likely to graduate in 4 years, with 70 percent doing so. Only 55 percent of men graduate in 4 years.
Winners and losers
The report notes that about 25 percent of colleges accept 50 percent or fewer of the students who apply for admission. These schools have an advantage in an environment of declining overall college enrollment in that they can adjust their admissions requirements to maintain enrollment levels.
Over half of schools accept 70 percent or more of applicants. These schools have less flexibility to maintain enrollment in that they are already taking in most of the students who apply.
Leasing up
The preleasing season for the fall 2022 term is underway and the early results are positive. Not only are preleasing rates through March at the Yardi 200 schools running ahead of those of the pandemic year of 2021, they are also running ahead of 2019 and 2020. The portion of beds preleased through March was 63.7 percent compared to only 50.2 percent one year earlier.
While preleasing is strong overall, there is a large variation in the performance at different schools. The report identified the top and bottom 15 schools for growth in preleasing. U.C. Santa Barbara topped the list with preleasing growth of 66.9 percent and 97.8 percent of beds preleased through March. Brigham Young University was at the bottom with preleasing growth of -18 percent and only 41 percent of beds preleased through March.
Rent growth trails
Rent growth for student housing was depressed last year. This year, it is returning to historical averages and is approaching 3 percent year-over-year. This is well below the rate seen in market-rate multifamily housing, and also well below the rate of general price inflation.
As in the case of preleasing, there are different results for rent growth for different student housing market segments. Yardi Matrix found higher rates of rent growth for larger schools, private schools, schools with lower acceptance rates and for class C student housing.
The business of housing
New construction around Yardi 200 schools is expected to deliver 3.7 percent of current stock during 2022. This is in-line with deliveries in 2021 but down slightly from the levels of deliveries in 2019 and 2020.
The school with the highest number of expected deliveries is the University of Washington-Seattle with 3,476 units representing 7.2 percent of stock. While these are high numbers, almost 78 percent of UW students are currently housed outside the dorms or existing student housing, so there is a strong likelihood that these units will be absorbed.
The student housing industry is facing supply chain problems similar to those being seen throughout the housing construction industry. However, student housing units are often delivered furnished, so there are additional opportunities for supply chain issues to surface. These issues could impact deliveries in 2022.
Sales transactions for student housing at the Yardi 200 schools rebounded in 2021 after two down years. Sales prices per bed fell from 2021 levels, but nearly matched the previous high seen in 2018. The school with the highest transaction volume was Arizona State University-Tempe, with $385.5 million transacted at a price of nearly $192,000 per bed.
Student housing is viewed as a defensive sector and is continuing to attract capital despite rising economic uncertainty. This includes capital flowing in from overseas.
What students want
As for the market-rate multifamily market, COVID has accelerated the adoption of certain emerging trends in the student housing market. Topping the list of must-have features is high quality Wi-Fi. Residents also desire features like package and food delivery lockers and collaborative open and outdoor spaces. Residents desire private living spaces, including bathrooms. When they share living space, they desire larger kitchens because of an increased desire to avoid using dining halls.
The full presentation contains much more detail about the subjects discussed above. It is available here.