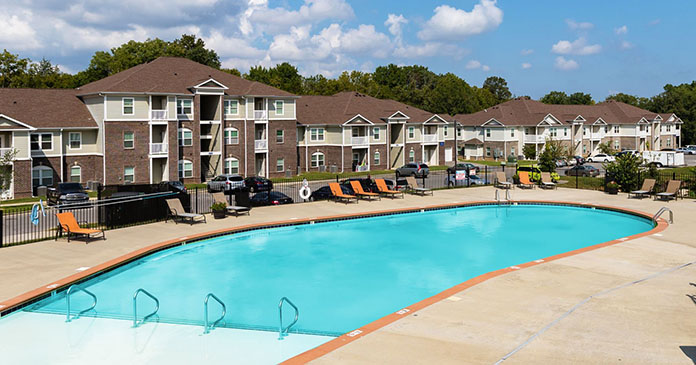 Newmark announces the $70.5 million sale of Reserve at Oakleigh—a 246-unit, 2017-built multifamily community located in Antioch, Tennessee. Newmark Executive Managing Directors Vincent Lefler and Tarek El Gammal represented the seller, Cedar Grove Capital, a New York-based owner operator, in the sale to GVA, an Austin, Texas-based real estate group. Vice Chairman Tip Strickland advised GVA on the financing package provided by Rialto Capital. Newmark helped to establish this new borrower-lender relationship and both parties are very excited about the strong value-add potential that exist. Rialto was able to offer aggressive floating-rate bridge loan terms as a result of the favorable sponsorship, market and collateral. At the time of the sale, Reserve at Oakleigh's occupancy was at 93 percent.
Antioch is one of Nashville's fastest-growing suburbs with over 40,000 new residents added since 2000, according to Esri analytics. This growth coincides with recent job announcements and numerous mixed-use developments, both of which are bringing a resurgence to the community.
"The demand for space in Antioch is evident with its location only 15-20 minutes from primary job centers and top lifestyle amenities. These factors make the neighborhood one of Nashville's most sought-after areas," said Lefler.
According to Newmark Research, beginning in 2017, delivery of new, Class A communities created new, higher rent thresholds in the area, raising them to $1600+ per month. Skyrocketing multifamily fundamentals coupled with Antioch's job and population growth present an opportunity for new ownership to close the rent gap through management efficiencies and a unit upgrade program.