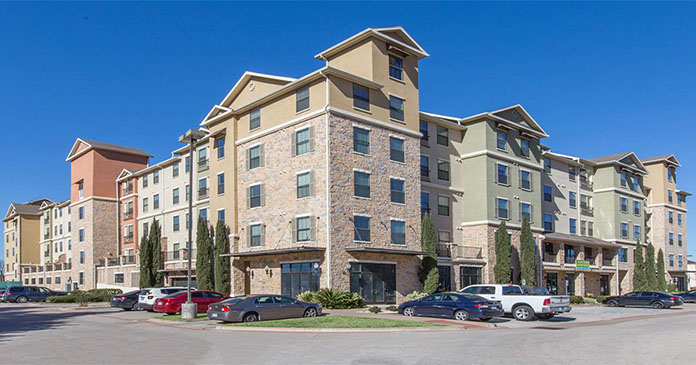 The Multifamily Group (TMG), a Dallas-based commercial real estate brokerage firm, announced this week that it had facilitated the sale of Heritage Quarters, a mid-rise 374-bed student housing apartment in Waco.
Danny Wieland represented the seller and Paul Yazbeck represented the buyer.
Built in 2008, Heritage Quarters sits on 2.72 acres, with its 374 beds fitting inside 106 units. The property features a 24-hour fitness center, billiards room, business center, conference room, elevators, garage parking, and a shimmering swimming pool. Additionally, the property is less than 2-miles from Baylor University.
According to the U.S. Census Bureau, Waco experienced an 11.6 percent population growth between 2010–2019; Yardi reports that rents in the submarket increased by 7.4 percent over the past year.
Wieland commented: "We knew we had a lucrative opportunity for our pool of buyers. As we looked at the value-add component, we noticed that nearby comparable properties commanded a higher premium due to either renovations or being newer construction. This asset was one of the few student housing properties remaining in Waco that would benefit from renovations and improvements, and we knew the right investor too for the asset."