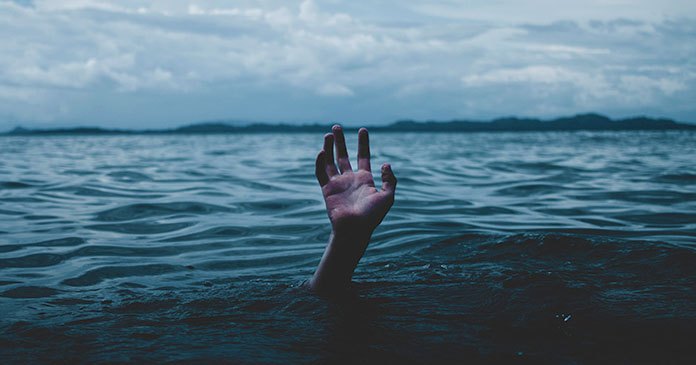 Americans can now dial 988 to get help for urgent mental health care and suicidal thoughts by dialing a new national three-digit hotline.
The new three-digit dialing code is designed to be as easy to use as dialing 911 for emergencies that require police, firefighters, or paramedics, except 988 dispatchers will connect callers with trained mental health counselors.
Dr. Brian Hepburn, a psychiatrist who heads the National Association of State Mental Health Program Directors, called it "one of the most exciting things that has happened" in mental health care, The AP reported.
But he cautioned that 988 will "take a number of years in order for us to be able to reach everybody across the country."
The 988 system builds on the existing National Suicide Prevention Lifeline, which has more than 200 crisis centers across the country and received around 2.4 million calls in 2020.
The Federal Communications Commission and Congress in 2020 designated the 988 dialing code for Americans to reach support from Lifeline.
The purpose of the 988 number was to make it easier for people to remember in times of distress, instead of the former toll-free Lifeline number (1-800-273-TALK).
The 1-800-273-TALK will remain operational alongside the new 988 number.
Launched in July, people can contact 988 by phone, text, or chat to get help from trained crisis counselors who will help the individual through the crisis or, if necessary, dispatch a mobile crisis team to their location.
By dialing 988, people can access counselors who can provide emotional support, screening, referrals, or dispatch a mobile crisis team that is composed of behavioral health professionals, and often peer support specialists with lived experience.
The National Association of State Mental Health Program Directors noted that only 2 percent of calls result in dispatching a mobile crisis team.
States prepare for calls
Crisis workers in Florida prepared for a surge in calls when the 988 number opened July 15, Miami Herald reported.
Florida Mental Health Advocacy Coalition board president Gayle Giese told the outlet that she wants 988 to be an alternative to calling 911.
"911 is still needed if it's a high-risk situation. If someone is in the midst of taking their own life, certainly call 911, or if someone has a weapon, call 911," she said.
"But for most behavioral health crises what you need is a calm de-escalation by a well-trained counselor, possibly a mobile response team or someone to come to your home, and possibly somewhere to go to be stabilized and receive services."
Amy McClellan, a long-time Miami-Dade and Monroe counties mental health services advocate, said that "the vision is to have 988 become a portal into suicide prevention, veterans crisis, and also just behavioral health crisis, because we don't have that right now."
McClellan thinks the 988 system could help young people get help sooner, noting that most mental health issues develop in the teenage years and early 20s, but can take over a decade before a diagnosis is made, Miami Herald reported.
"If you are willing to turn to someone in your moment of crisis, 988 will be there. 988 won't be a busy signal, and 988 won't put you on hold. You will get help," said Xavier Becerra, the secretary of Health and Human Services, at a recent press briefing.
---
Excerpt Caden Pearson, epochtimes.com