Odyssey Properties Group, a multifamily investment sponsor and private equity real estate firm based in Los Angeles, has acquired two multifamily communities in Florida comprising a total of 304 units for $53 million.
The properties include The Easton (formerly Park at Vincenzo), a 184-unit community located in the Brandon submarket of Tampa, and Tidewater at Atlantic Beach (formerly The Park at Rossini), a 120-unit community located in the Atlantic Beach submarket of Jacksonville.
Through meticulous and highly scrupulous due diligence, the firm was able to draw on its vast multifamily experience to acquire the two highly desirable properties at below-market value with tremendous opportunity for upside, according to Derek Graham, President and Principal at Odyssey Properties Group.
"We've been bullish on supply-constrained Florida markets like Tampa and Jacksonville, which have demonstrated impressive resilience and emerged out of the pandemic with strong occupancy rates and attractive rental upside," explains Graham. "We were able to leverage our team's diligent underwriting process and strong negotiation skills to strategically transact on assets at the opportune time."
Graham adds that the submarkets are equally positioned for continued growth. Substantial in-migration to Tampa has laid the foundation for record rent growth, and Jacksonville has historically ranked among the fastest growing metropolitan areas in the nation. With the continued trend of relocation to the Sunbelt states, both Tampa and Jacksonville have outpaced the national average population growth over the past two years—Tampa growing by 1.37 percent and Jacksonville by 1.71 percent, vastly exceeding the national average of 0.77 percent during that time.
"There is tremendous opportunity for job growth accompanying the population influx in both markets," continues Graham. "The Jacksonville area's favorable business climate and leading transportation and distribution port has made it a hub to numerous import industries, tech firms, and financial heavyweights including Bank of America, Merrill Lynch, JPMorgan Chase, Wells Fargo and others. Additionally, Tampa remains one of the more diverse and dynamic areas in the country with the Port of Tampa Bay, Tampa international Airport, CSX rail, and major highways positioning it as the market of choice for major distributors such as Amazon and Coca-Cola Refreshments. The industry titans in each area are rapidly expanding, which will continue to enhance the overall job growth in both markets."
According to Brian Dempsey, Director of Acquisitions for the Southeast U.S. at Odyssey, the previous ownership of The Easton invested over $2.3 million in interior renovations, enhancing amenities and alleviating exterior and common area deferred maintenance, while the previous ownership at Tidewater at Atlantic Beach implemented initial upgrades to all unit interiors. This will allow the Odyssey team to focus its proven value-add strategy on refined improvements and market-leading finishes that will position the assets as leaders among surrounding properties.
"These communities present an opportunity to update interiors to a luxury renovation scope, enhance the properties existing amenities, cure deferred maintenance, and improve the properties curb appeal through modern rebranding," says Dempsey. "Further, we will continuously optimize operations through relationships with local partners and amass economies of scale as we continued to expand in the region—as we've successfully executed in other markets throughout the country."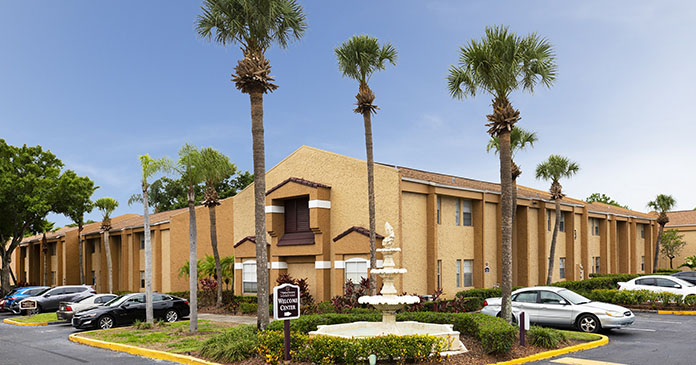 The Easton is positioned within a few blocks from major employers, entertainment attractions, and direct access to Downtown Tampa, Amalie Arena, and Tampa Riverwalk. Built in phases from 1972 to 1974, the community is comprised of generously sized one- and two-bedroom units, each with a private patio or balcony, across 23 buildings. Existing amenities include two pools with sundecks, fitness center, playground, tennis courts, business center, and a coffee bar.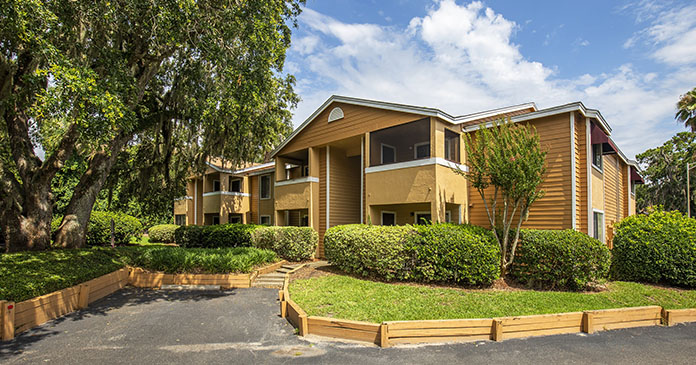 Situated less than two miles from the Atlantic Ocean and the Mayport Naval Base, Tidewater at Atlantic Beach also benefits from exceptional visibility off Highway A1A. Constructed in 1986, the community offers a mix of one- and two-bedroom units across nine buildings.
The Easton is located at 721 N. Kingstowne Circle in Brandon, Florida and Tidewater is located at 2768 State Road A1A in Atlantic Beach, Florida.