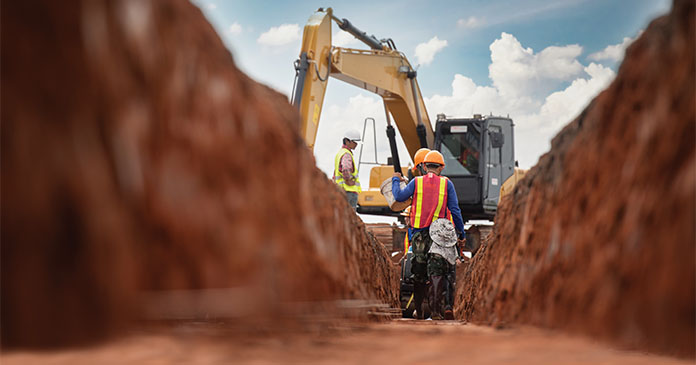 U.S. construction spending—an indicator of total spending on all types of construction—fell in August for the second month as the housing market moved further into a recession.
Construction spending in September was estimated at "a seasonally adjusted annual rate of $1,781.3 billion, 0.7 percent below the revised July estimate of $1,793.5 billion," said the U.S. Census Bureau report. The July figure was a decline of 0.57 percent from $1,803.8 billion in June. Compared to 2021, the August figure is 8.5 percent higher. "During the first eight months of this year, construction spending amounted to $1,183.8 billion, 10.9 percent above the $1,067.4 billion for the same period in 2021."
Economists did not expect the 0.7 percent decline in spending. Analysts polled by Econoday were for a 0.1 percent decrease, according to Breitbart, while Wall Street was expecting a drop of 0.2 percent.
"The figures were weak, but I had already penciled in some very negative estimates for the third quarter," wrote Stephen Stanley, chief economist, Amherst Pierpont.
Residential construction spending fell 0.96 percent monthly, from $930.9 billion in July to $920.0 billion, the third straight month of decline. Nonresidential construction fell 0.38 percent, from $862.6 billion to $859.2 billion. The residential numbers are helpful for predicting future home sales and mortgage-origination volume in the country.
Under the private construction category, new single-family homes fell 2.9 percent, from $449 billion in July to $436 billion in August, as multifamily construction rose 0.4 percent.
The numbers have not been adjusted for inflation, and construction activity decline is estimated to be higher than shown in the report.
Public construction spending, at $355.3 billion, was 0.8 percent below the $358.3 billion in July.
Education construction was 0.4 percent lower than in July, while highway construction showed a decline of 1.4 percent.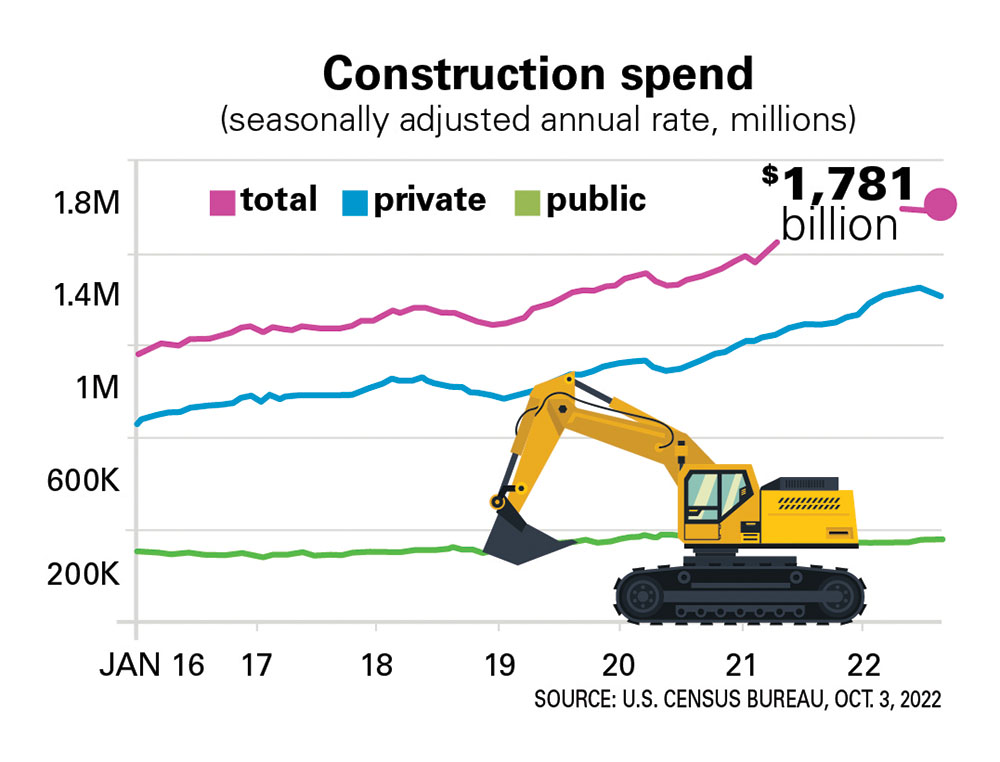 Cooling housing market
Existing U.S. home sales fell by 5.9 percent in July, according to data from the National Association of Realtors, which called the situation a "housing recession." In August, U.S. existing home sales slowed down for the seventh consecutive month.
Elevated mortgage rates are one of the main reasons for a cooling down in the housing market. According to data from mortgage lender Freddie Mac, the average rate for a 30-year fixed-rate mortgage was 6.29 percent for the week ended Sept. 22, which is more than double the 2.88 percent a year ago.
Mortgage rates started climbing swiftly after the Federal Reserve began to raise its benchmark interest rate this year.
In February, the federal funds rate was just at 0.8 percent, which has now risen to a range between 3.0 percent and 3.25 percent. On Feb. 2, the average rate for a 30-year fixed-rate mortgage was only 3.55 percent.
---
Excerpt Naveen Athrappully, The Epoch Times.