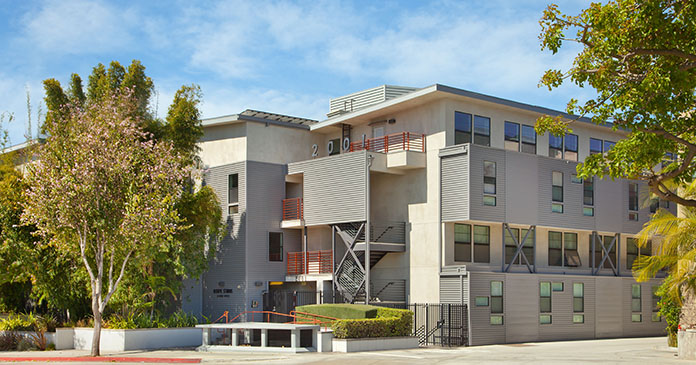 Gortikov Capital announced that it has arranged a $141.4 million recapitalization of the Samo Apartments Portfolio, an 11-property, 399-unit affordable multifamily residential portfolio located in Santa Monica, California. The recapitalization included a $127.6 million senior loan and a $13.8 million preferred equity investment.
Gortikov Capital worked on behalf of WS Communities, LLC to secure the two-year, floating rate senior bridge loan through a US-based Debt Fund. The preferred equity was directly provided by Gortikov Capital. A portion of the financing will be set aside in a reserve to develop new accessory dwelling units throughout the properties.
Originally developed between 1997 and 2009, the Samo Apartments Portfolio is the largest portfolio of deed restricted affordable multifamily units in the City of Santa Monica. Despite its income-restricted affordable rents, its units feature modern, premium finishes and amenities including hardwood-style floors and expansive glass windows.
The Samo Apartments Portfolio is located in the Downtown and Bergamot districts of Santa Monica, one of the most desirable multifamily submarkets in the country. The location provides convenient access to the Expo Line, the 10 and 405 freeways, and Santa Monica's world-famous beaches.
The capital markets team representing the borrower was led by Bryan Gortikov, President of Gortikov Capital.