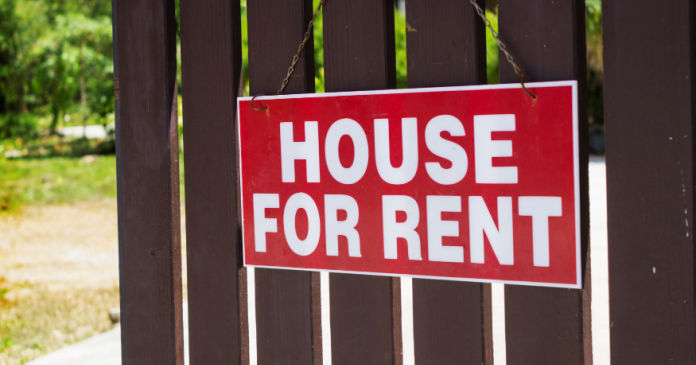 A report from CoreLogic, a data and analytics company, states that the rate of rent growth in the single-family rental (SFR) market fell in August for the fourth month in a row, reaching 11.4 percent year-over-year. While off recent highs, this rate of growth is over three times that which generally prevailed between 2012 and 2020.
Segmenting the market
CoreLogic segments the SFR market by the rental price of the unit compared to the regional median. Low-tier properties are priced at 75 percent or less of the median, lower-middle-tier properties are at 75 to 100 percent of median, higher-middle-tier properties are at 100 to 125 percent of median and high-tier properties are at 125 percent or more of median.
CoreLogic's data shows that low-tier properties generally had the highest rates of rent growth from 2014 through 2019, with high-tier properties having the lowest. This relationship reversed during the period of accelerating rents from mid-2020 through early 2022 so that high-tier properties saw the highest rates of growth. Now that the rate of rent growth is falling, the earlier pattern is re-emerging. In August, the year-over-year rate of growth for low-tier properties was 12.9 percent, leading all tiers. The rate for high-tier properties was 10.1 percent.
CoreLogic noted another reversal of patterns when comparing attached SFR properties to detached properties. During the pandemic, detached properties saw higher rent growth rates. However, recently rent growth for attached properties has taken the lead rising 11.8 percent year-over-year compared to growth of 10.6 percent for detached properties.
Top metros for rent growth
While CoreLogic gathers data from more than 100 metro areas in developing their national average statistics, their report only provides specific rent and rent growth data for 20 metro areas. These include most of the largest metros in the United States, but also metros like Austin, Tucson and Honolulu which are well outside the top 20 in population.
Of the 20 metros listed, 13 had double-digit rent growth in the year to August 2022. Miami and Orlando were far and away the leaders with growth rates of 25.0 percent and 20.8 percent respectively. The next highest rent growth was seen in Atlanta at 11.7 percent, with several other metros clustered closely behind. St. Louis and Honolulu were the laggards with growths of 4.2 percent and 6.1 percent respectively.
These results differ from those reported by Yardi Matrix. However, Yardi Matrix focuses their SFR reporting on built-for-rent communities of 50 or more units, whereas CoreLogic tracks 11 million rental properties, many of which are owned by individuals. Still, it is interesting to note that Yardi Matrix found the national average SFR rent growth to be 9.5 percent in August. The metros with the highest rates of rent growth in their reckoning were Washington DC (40.1 percent) and Orlando (39.6 percent), with Toledo coming in a distant third.
The full CoreLogic report is available here.