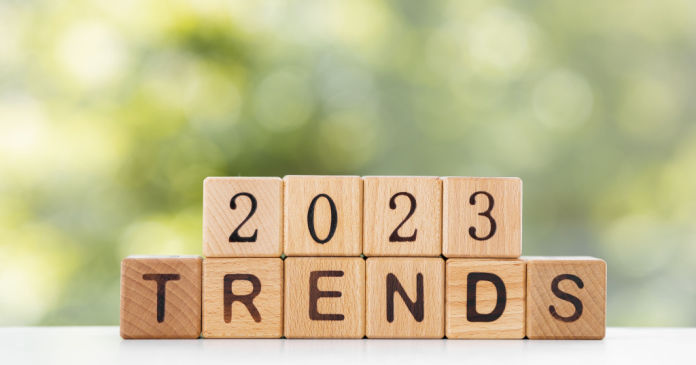 The Urban Land Institute (ULI) released the latest edition of its Emerging Trends series. The 2023 edition takes a broad look at emerging influences on the commercial real estate market and also takes a detailed look at the prospects for the principal commercial property classes.
Ten Trends
The report identifies ten trends that are likely to influence the direction of the commercial property market over the next few years. They are:
After the last two years of extraordinary performance, markets are expected to normalize and return to historical rates of growth. Returns may be lower than average during an expected economic downturn in 2023 before bouncing back to long-term average levels in 2024.
The pandemic caused shifts in where we live and work that may be enduring. However, employees' ability to avoid returning to the office will be tested in the next recession.
Real estate transactions are declining. This is primarily due to buyers and sellers being unable to agree on asset prices in this unsettled environment, but also due to stricter underwriting standards by lenders. Investors are also moving their funds into other asset classes as bond yields rise.
Both for-sale and rental housing have become increasingly unaffordable to more people.
Real estate investors are primarily focused on asset classes like multifamily with strong fundamentals. When assessing more out-of-favor asset classes, they only consider high-quality assets.
Older buildings, particularly retail, office and industrial, may need to be repurposed or upgraded as demand for them wanes. However, this may require large write-downs of the current values of the buildings to make the conversions financially viable.
Continued rapid growth will challenge sunbelt markets and may diminish the characteristics that made them attractive.
The boost in infrastructure spending coming from the federal government opens up opportunities to revitalize cities and address local issues.
Expect more pressure to take action to address climate change. Cities can reduce the heat island effect with expanded tree canopy, rooftop greenery and cool pavements. Owners who currently buy insurance against severe weather events may instead seek to harden their buildings against these events.
The risk of regulation is increasing. The SEC is considering imposing ESG reporting. NCRIEF and PREA are issuing ESG reporting principles and guidance that are likely to become standards. Conforming to these reporting requirements may favor larger operators because of their ability to deal with the complexity. Expect more investors and fund managers to demand sustainable buildings in the coming years. In addition, rent control or vacancy taxes are increasingly being considered or implemented by state and local governments.
Multifamily prospects
The report identifies four key factors influencing the multifamily residential property market. They are strong demographic trends supporting demand for housing, the accelerating pace of technological innovation affecting apartment operations and the resident experience, continued capital flow into the asset class due to its perceived safety, and ongoing challenges with local land use restrictions.
While the report recaps the unusual market condition of the past two years, it also looks ahead at factors likely to influence the market in the years ahead. One such factor is the increasing number of renter-by-choice households. These households have high enough incomes that they could buy, but they choose not to. They are helping to absorb the new supply of high-end units that is coming to market.
Another trend the report cites is the shift from individual ownership of multifamily rental housing to that housing being owned by mid- to large-sized companies. While the report includes anecdotes regarding this trend, it was surprisingly light on data documenting the trend.
The full report is over 100 pages long. It goes into much more detail about current market conditions and about each of the ten trends it identified. It also includes discussions about commercial property classes not covered here. The report is available here.