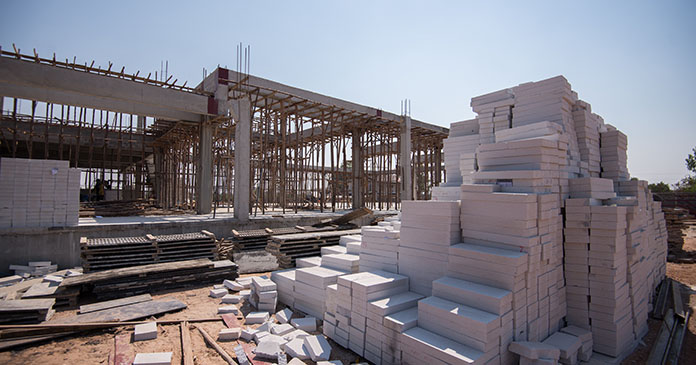 The December edition of the NMHC Quarterly Survey of Apartment Construction & Development Activity found small improvements in terms of the share of respondents experiencing construction delays and deals being repriced up, but conditions remain challenging. Notably, 84 percent of respondents reported construction delays while 58 percent reported experiencing repricing increases in projects, at an average rate of 8 percent.
One positive note was that permitting seems to be speeding up with a smaller share reporting 9+ months for permitting this round (12 percent) than in September (22 percent). Additionally, lumber prices, on average, declined for a third straight quarter, dropping 5 percent over the last three months.
However, respondents continue to deal with challenges when it comes to transporting and sourcing materials. As a result, 30 percent of respondents indicated they are sourcing more products domestically, and 40 percent indicated they are using alternative products.
On the whole, costs continue to rise 
Exterior Finishes & Roofing +9 percent
Electrical Components +13 percent
Appliances +9 percent
Insulation +9 percent
Lumber -5 percent
"While the worst of construction and labor costs and delays may be in the rearview mirror, we should understand the multifamily business still faces very real headwinds when it comes to the construction and renovation of communities," said Doug Bibby, NMHC President. "Rents are decreasing across the country from the heights experienced over the last two years, but we still need far more housing of all types in cities and towns across the country. As lawmakers focus on housing challenges in their communities, they should work with the private sector to implement policies and procedures that speed the creation of new housing and reduce costs and unnecessary regulations."
Specifically, policymakers should support policies like the Low-Income Housing Tax Credit (LIHTC). The LIHTC is the nation's major financing incentive for the development of low-income housing. Between its inception in 1986 and 2019, the LIHTC program has financed 3.6 million apartments and served approximately 8 million households, according to the ACTION Campaign.
Additionally, the Section 8 Housing Choice Voucher Program, while being the cornerstone of federal housing policy for many years by providing rental assistance to more than two million families, has enormous untapped potential to help address our nation's affordable housing needs. However, it is plagued with inefficiencies, onerous regulatory requirements and a flawed funding system. Lawmakers should address these issues to attract private housing providers' participation in the voluntary program.
Earlier this year NMHC and NAHB released a report that found that regulations imposed by all levels of government account for an average of 40.6 percent of multifamily development costs. Three quarters (74.5 percent) of respondents said they encountered "Not In My Backyard" (NIMBY) opposition to a proposed development. Confronting that opposition adds an average of 5.6 percent to total development costs and delays the completion of those new properties by an average of 7.4 months.
Find more key findings from the NMHC Construction Survey.