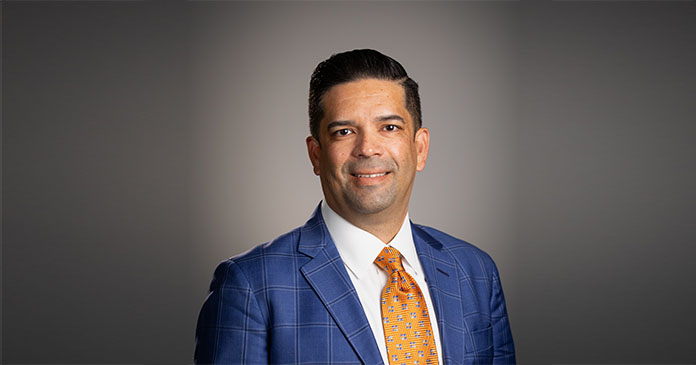 Capital Square, one of the nation's leading sponsors of tax-advantaged real estate investments and an active developer of multifamily communities, announced the promotion of Mark Mercado to executive vice president, investment programs and operations.
"I have worked with Mark Mercado for nearly two decades," said Louis Rogers, founder and co-chief executive officer of Capital Square. "He is a superstar able to handle complex, stressful projects with ease. We are thrilled to have Mark continue to lead the West Coast office and manage two important teams at Capital Square."
Mercado, whose career in financial services spans more than 20 years, joined Capital Square in 2020 as vice president of private offerings. He most recently held the position of senior vice president, investment programs, where he oversaw the closing and investor relations departments. He has extensive experience in financial services, including investment product development, sales, closings, acquisitions, due diligence and the management of key accounts.
"Mark has done a fantastic job leading our West Coast office and has demonstrated exceptional leadership while working to generate and close new DST, opportunity zone fund and LLC investments from a growing number of wealth managers and investment advisors," said Whitson Huffman, co-chief executive officer. "He is a key member of our executive leadership team with extensive experience, having helped raise more than $3.5 billion of investor equity during his lengthy career."
Prior to joining Capital Square, Mercado served as vice president of private offerings at SmartStop Asset Management, assisting with the launch of its private REITs and Delaware statutory trust offerings. Previously, Mercado spent nearly six years with Grubb & Ellis and its predecessor, Triple Net Properties, as a tenant-in-common closing manager.