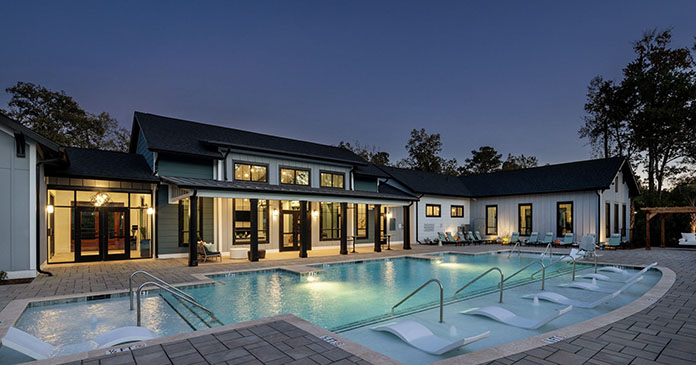 Cushman & Wakefield announced that the commercial real estate services firm arranged the $77.5 million sale of Broadstone Ingleside, a 336-unit multifamily community located in Ladson, South Carolina.
Cushman & Wakefield's John Phoenix, Louis Smart, and Austin Green represented the seller in the transaction. The multifamily community was acquired by a joint venture between affiliates of Abacus Capital & Westbrook Partners.
"Broadstone Ingleside is a best-in-class garden asset built by one of the most prolific developers in the nation. This deal is in the absolute bullseye for job growth and in-migration in Charleston – one of the fastest growing and most sought-after markets we cover," said Louis Smart, Director at Cushman & Wakefield.
Built in 2021, Broadstone Ingleside is strategically positioned in Ladson, the rapidly expanding North Charleston submarket just off Interstate 26. The multifamily community is at the economic center of Charleston's employment with several big-name corporations that have a local presence nearby.
Cushman & Wakefield's Sunbelt Multifamily Advisory Group is a 109-person investment sales team covering 11 states with No. 1 multifamily market share in that region based on sales volume and transactions reported to CoStar. Per Cushman & Wakefield, in 2022, the group closed $11.1 billion in sales volume through 360 deals and over 60,300 units.