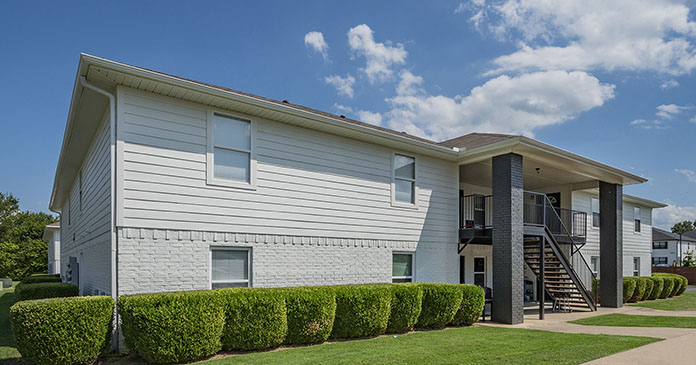 Cushman & Wakefield announced that the commercial real estate services firm arranged the sale of The Ridges at Bentonville, a 96-unit apartment community that was built in 2006 and is located in Bentonville, Arkansas.
Cushman & Wakefield's Martin Bynum, Cole Herget, and Craig Hey represented the seller, Caisson Capital Partners, in the transaction. The apartment community was acquired by Tribune Capital Partners.
"The Ridges at Bentonville arrived to the market with strong rental trends and substantial renovations, which attracted out-of-state capital into the Northwest Arkansas area. The property is poised for exceptional growth in the coming years due to its quality and proximity to job drivers," said Bynum, Director at Cushman & Wakefield.
While The Ridges at Bentonville was built in 2006, the apartment community has had $528,000 invested in exterior and interior improvements in the last year that have significantly improved the property's curb appeal and contributed to its growth. The property is also located minutes from diverse job markets in the area and is within the state's top ranked school district (Bentonville School District).
Cushman & Wakefield's Sunbelt Multifamily Advisory Group is a 109-person investment sales team covering 11 states with No. 1 multifamily market share in that region based on sales volume and transactions reported to CoStar. Per Cushman & Wakefield, in 2022, the group closed $11.1 billion in sales volume through 360 deals and over 60,300 units.