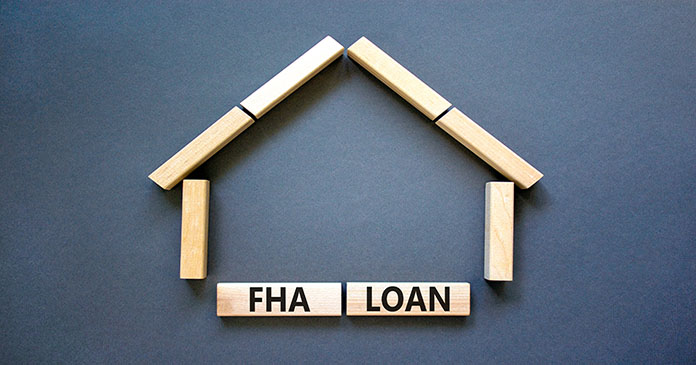 NAHB Chairman Alicia Huey
Alicia, Huey, chairman of the National Association of Home Builders (NAHB) and a custom home builder and developer from Birmingham, Ala., today issued the following statement regarding the announcement by the Department of Housing and Urban Development that the Federal Housing Administration (FHA) has reduced its annual mortgage insurance premiums:
"NAHB commends HUD for moving to make home loans more affordable by lowering the FHA annual mortgage insurance premium by 30 basis points to 0.55 percent for most new buyers. With mortgage rates doubling over the past year, this action will boost the housing recovery and reduce the cost of housing for creditworthy borrowers, particularly first-time home buyers. While the White House reports this new premium structure will save home buyers and home owners an average of $800 per year, it will also help to ease tighter credit conditions in the mortgage market that are harming affordability."
Ginnie Mae
Ginnie Mae applauds the recent announcement from the U.S. Department of Housing and Urban Development (HUD) and the Federal Housing Administration (FHA) to reduce the annual mortgage insurance premiums (annual MIP) it charges homebuyers for its mortgage insurance from 0.85 percent to 0.55 percent for most new borrowers.
We support this important step that the FHA has taken to address affordability. With the reduction of the annual MIP, an average FHA borrower purchasing a one-unit single-family home with a $265,000 mortgage will save approximately $800 this year as a result of FHA's pricing change. Those with higher loan amounts could potentially save more.
This action can put homeownership in reach for more home buyers by lowering housing costs and making it more attainable, especially for low- and moderate-income households. A reduced annual MIP increases affordability and provides payment savings amidst rising costs of housing and high market interest rates.
I am grateful to the Biden-Harris Administration for taking this crucial step to make homeownership affordable for millions of Americans and first-time and first-generation homebuyers, who have been blocked from opportunities to build generational wealth. The reduction is a testament to the Administration and HUD's efforts to increase access to homeownership, promote housing stability, and address longstanding disparities, especially in underserved demographics and communities of color. This step is important in our goal of creating a more equitable housing finance system.
California Association of Realtors
The California Association of Realtors (C.A.R.) issued the following statement in response to the Housing and Urban Development's (HUD) announcement to reduce the annual mortgage insurance premium on Federal Housing Administration (FHA) insured loans.
"Today's move by HUD and the FHA to lower the annual mortgage insurance premium on FHA loans by 30-basis points will help increase homeownership opportunities throughout California, especially for first-time homebuyers and working Californians who rely on FHA financing," said C.A.R. President Jennifer Branchini, a Bay Area REALTOR. "HUD and FHA play a pivotal role in providing housing opportunities for families throughout California, and for years, C.A.R. and NAR have asked the FHA to lower the mortgage insurance premium to ensure that homebuyers using FHA loans are not overpaying for their mortgages."
The FHA's premiums and reserves have been very high for many years, which many believed was necessary due to the pandemic; however, now that the COVID crisis is waning, reducing the FHA mortgage insurance premium is the right decision.
In 2022, California originated the third highest number of FHA loans in the nation. Last year, one in 10 California homebuyers used an FHA loan, and 16 percent of first-time buyers in the state purchased their home with an FHA loan. Additionally, more than one in five Black and Hispanic/Latino homebuyers (first-time and repeat buyers) used an FHA loan in 2022 to purchase a California home. Therefore, the reduction in the premium will result in tens of thousands of California homebuyers saving money when purchasing a home.