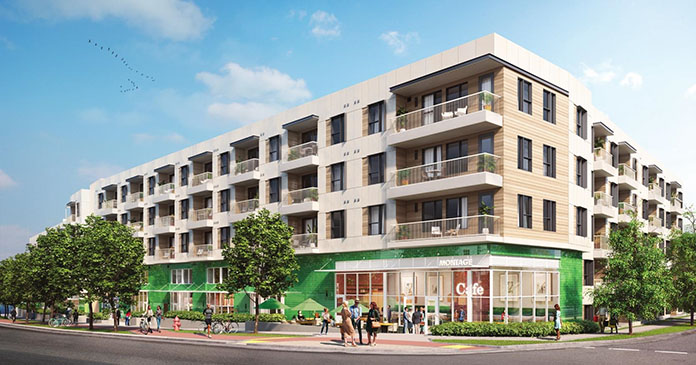 Knighthead Funding LLC (Knighthead) has provided a local developer with $75 million in financing for the construction of a 182-unit condominium development in the South Lamar section of Austin, Texas.
Situated on an 80,900-square-foot site at 2323 South Lamar Blvd., just five minutes from the capital city's central business district, the five-story development will offer a variety of floor plans including studio, one- and two-bedroom homes as well as four live work units.  The project will also include more than 6,000 square feet of street level retail and office space. It is slated for completion in the second half of 2024.
"This is the fifth Austin condominium project that Knighthead has financed for the sponsor since 2020," said Knighthead Vice President Henry Boeckmann. "The previous projects we financed are performing at exceptionally high levels. With demand in the market continuing to remain strong we expect this asset to perform equally well."
South Central Austin is known as one of the most desirable areas to live in the Austin metro, highlighted by its access to the high-profile food and entertainment venues. According to CoStar, Austin is likely to outperform many of its peer markets thanks to its high percentage of young adults. Roughly 25 percent of the metro's population is between 20 and 34 years old, including a large portion of students who choose to stay after graduation.
"Fortune 500 companies continue to relocate to Austin bringing a steady stream of new residents that will further drive demand for the kind of housing that this project is providing," added Knighthead Principal Jonathan Daniel. "Our loan will allow the sponsor to build on the success they have had producing quality housing in this high-growth market."