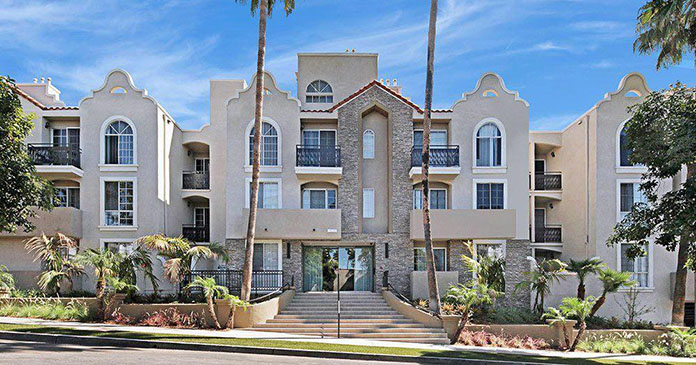 Institutional Property Advisors (IPA), a division of Marcus & Millichap, announced the sale of Scout off Sunset, 136-unit apartment property in the Hollywood neighborhood of Los Angeles, California.
"During our marketing and escrow period we faced many unforeseen challenges, including Los Angeles County extending the eviction moratorium by two months, rising interest rates, the recent banking crisis, and a closing deadline prior to April 1st before Measure ULA's new 5.5 percent property transfer tax takes effect," said Kevin Green, IPA executive managing director. "Despite these obstacles, we secured an all-cash buyer who was able to complete the transaction in just seven days. The buyer is now in position to leverage improvements made by previous ownership and capture the same significant renovation premiums gained by similar assets in the surrounding market by continuing the upgrade program." Green and IPA's Joseph Grabiec and Gregory Harris represented the seller, an institutional asset manager, and procured the buyer, Phoenix Group.
"While the overall Hollywood submarket is expected to experience strong supply growth over the next few years, nearly 75 percent of the units that are expected to be delivered will be located east of La Brea Avenue, while Scout Off Sunset is located west of La Brea Avenue," said Grabiec. "This location aligns the property with West Hollywood's rent growth and average occupancy metrics, which are consistently higher than other areas within the submarket."
The property is easily accessible from U.S. Highway 101 and California Route 2/Santa Monica Boulevard. The Los Angeles Metro Rail's Hollywood/Highland station is a short walk from the property and Plummer Park, Runyon Canyon, the Musicians Institute and Los Angeles Film School are nearby.
Scout of Sunset is a controlled-access, three-story building with two levels of below-grade parking. Constructed in 1989, the property has benefited from interior upgrades to 99 of the 136 units (73 percent), and a variety of common area improvements made over the past decade. Community amenities include a swimming pool, fitness center and laundry facilities. Apartments have hardwood floors, walk-in closets and vaulted ceilings. The average unit size is 832 square feet.