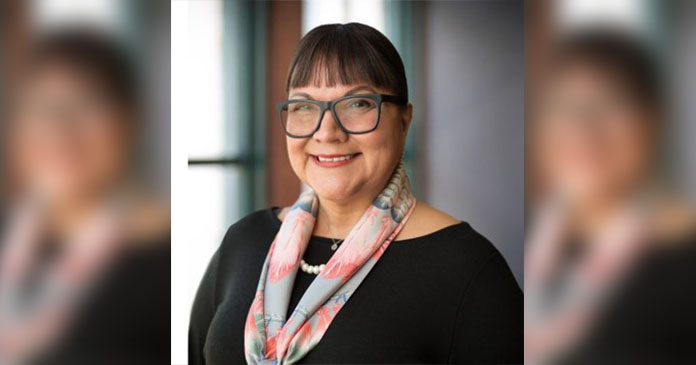 The NRP Group, a vertically integrated, best-in-class developer, builder, and manager of multifamily housing is pleased to announce that Debra Guerrero, the company's Senior Vice President of Strategic Partnerships and Government Affairs, has been appointed to serve as Chairwoman of The National Association of Home Builders (NAHB) Affordable Housing Group. NAHB represents the largest industry network of home builders and developers dedicated to ensuring access to housing is a national priority.
The Affordable Housing Group (AHG) strives to build expertise in affordable housing policy, with a focus on 4 percent and 9 percent low-income housing tax credit (LIHTC) development financing. Guerrero will lead the Affordable Housing Group in their efforts to advocate for improvements to policies and legislation impacting affordable housing on behalf of developers, builders and other associates, and to address issues directly affecting construction of affordable housing.
"I am honored to lead NAHB's Affordable Housing Group in advocating for both federal and local level legislation that prioritizes the development and construction of critically important affordable housing," Guerrero said. "This group provides an incredible platform for leaders to share best practices, navigate industry challenges and drive innovative impact in the affordable housing market. There is great power in the collaboration and togetherness of this group, and I look forward to the important work we will do together."
As Senior Vice President of Strategic Partnerships and Government Affairs, Guerrero has expertise in the organizational and financing structures involved in all aspects of public/private partnerships, as well as the intricacies, rules and regulations involved in working with local, state and federal legislative and executive agencies. She is an accomplished leader in the affordable housing industry and serves as the Chair of the Multifamily Council of the Texas Association of Builders (TAB). Guerrero is the Immediate Past President of the Texas Association of Affordable Housing Providers (TAAHP) and was the 2022 recipient of the Jean W. MacDonald Affordable Housing Lifetime Achievement Award.
See Debra's Power Hitters Episode here.