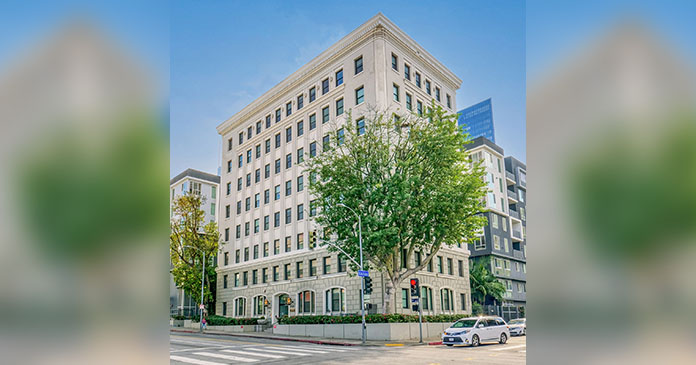 The Mint, an eight-story, 42-unit multifamily property located in the heart of downtown Los Angeles, has sold for $17.5 million. The buyer was a local investor.
The property, originally constructed in 1923 as an office building, underwent extensive renovations in 2016, costing over $12 million. Renovations included structural upgrades, seismic retrofit work, and significant building system upgrades to electrical, elevators, and plumbing.
Kidder Mathews Executive Vice President Janet Neman and Associate Angelica Gotzev represent the seller, a real estate investment firm managing assets that span the United States and Europe. Through their extensive marketing campaign, they generated multiple offers and selected a buyer who closed less than four weeks before the increased property transfer taxes were enacted due to Initiative Ordinance ULA. Jason Aftalion of Teva Properties was an advisor to the seller and provided management services for the asset.
Located at 1136 W. 6th Street in one of the most desirable and rapidly developing locations in downtown Los Angeles, the property is close to rich amenities, including various restaurants, cultural and entertainment venues, shopping, hotels, and nightlife. It is also not subject to Los Angeles City rent control, resulting in rental upside potential.
"This was a rare opportunity for an investor to acquire a turnkey, fully renovated boutique apartment community in one of the strongest and most vibrant markets in Los Angeles," said Neman.