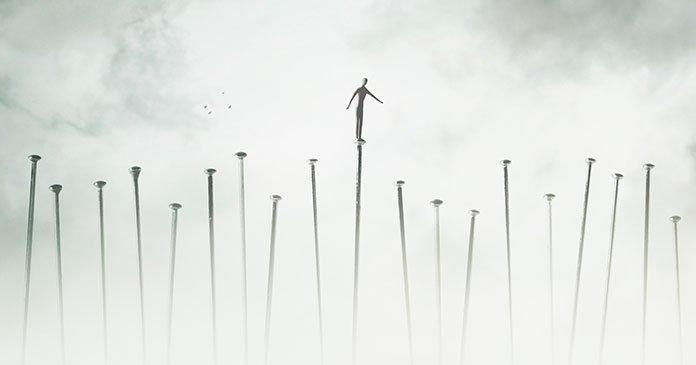 Orders for American-made durable goods have fallen as business investments slump—a sign of an economic slowdown.
The U.S. industrial sector has been falling into a slump after several years of rapid growth, with many economists viewing it as a prelude to a broader recession.
Durable goods orders jumped by 3.2 percent in March but only by 0.3 percent if cars and planes were excluded, according to the Department of Commerce on April 26.
In contrast, core capital goods orders, excluding aircraft and vehicles, rose 11 percent during the same month in 2022.
However, the results were better than the 0.5 percent increase predicted by most economists.
The annual rate of growth for the non-defense goods sector slowed to 2 percent last month, the lowest reading since the start of the pandemic, while inventories rose a mere 0.2 percent.
Aircraft were the biggest factor for the increase in durable goods orders, while demand for new cars and trucks was flat.
New orders for passenger planes jumped 78 percent in March after two consecutive monthly declines.
The two key manufacturing sectors are highly sensitive to market variations in industrial production and are seen as a proxy for for business investment.
"The outlook for durable goods activity is gloomy as increasingly restrictive lending standards and relatively high interest rates will lead businesses and consumers to pull back on goods spending," Oren Klachkin of Oxford Economics told MarketWatch.
Meanwhile, manufacturing shipments declined, suggesting that business spending on equipment dipped in the first quarter.
Shipments of core capital goods, which are used to calculate U.S. GDP, fell by 0.4 percent in March, after shrinking by a similar margin in February.
Non-defense capital goods shipments rebounded by 3.6 percent in March, after tumbling to 1.1 percent the previous month.
Factory orders normally rise in a strong economy and shrink in a contracting one. So far, the U.S economy has showed signs of growth in the first quarter of 2023.
The pace of new manufacturing orders slowed sharply over the past year but is still in slightly positive territory.
The government report also revealed that the U.S. goods trade deficit narrowed sharply due to a rebound in exports in March.
Business investment has declined in four out of the last five months, which is a sign that companies may face future challenges.
Despite weaker investments in equipment, demand in March remained strong for goods like computers and electronic products, along with electrical equipment, appliances, and components.
Orders for electrical equipment, appliances, and components rose 0.8 percent, while computers and electronic products saw an increase of 1.9 percent.
Bookings for machinery, primary metals, and fabricated metal products, meanwhile, barely rose.
High inflation, a weaker global economy, and a shift in consumer spending habits have all contributed to a decline in demand in the U.S. for the wares of domestic factories.
Business investment has also been shaken by a tightening in credit following turmoil in the banking sector last month, which has reduced the amount of loans available to small companies and households.
The scarcity of available liquidity has spread to the manufacturing industry, which accounts for 11.3 percent of the U.S. economy.
The sector was already reeling from the Federal Reserve's aggressive campaign to raise interest rates in its war against inflation.
Higher interest rates made borrowing more difficult for U.S. manufacturers, who were still recovering from the supply chain chaos caused by the pandemic and high energy prices.
Spending is also shifting away from demand for goods to services, while slow global demand is hurting exports.
The inventory cycle is also going through an adjustment phase, as businesses slow down orders to match cooling demand.
The only thing keeping the American economy in positive territory now is an increase in spending on services for travel, recreation, and hospitality.
---
Source Bryan Jung, epochtimes, Reuters